Postgame interview. Not bad for a rental.
I didn't know about that dude's rant on him til last night. That was just awful. Unreal he is still employed.
Who exactly attacked Turner and called him just a rental?
Derek Ruscin. For which he got suspended for a few days.
If that wasn't bad enough, he called him a "stupid a$$" as well. Here is his apology:
Ruskin and Zach, I'm sure I misspelled those but don't respect them enough to correct. They are a disaster, have been for years, their schtick is making folks mad. Their station has the shows take turns doing the post-game after football games. Their game was LSU or some other big game, and they spent the first 2 entire segments discussing the OBU game, not mentioning the hogs AT ALL , and when fans expressed displeasure, they played the victim card. I mange to completely ignore them, but when they are the only hosts of the post game show, I was stuck.
If they finally get canned, it will be great for all hog fans. Try to picture a couple very immature and rude 10th graders have jobs on a "hog" station.
GHG
Saw what Michael had to say about Twitter, understanding why some coaches have insisted their players stay off social media. It's easy when your not nose to nose.
Exactly, Turner was 100% correct on the AR Fans remark. It's SMH stuff what some fans can say about these kids and the coaches.
Some discussions on social media turns into arguments about being negative or positive and fair weather fans and such. Just kills the whole discussion.
Ruscin is a blow hard who thrives on stirring poop. Sometimes they are all that's on to listen to and they know that.
Ruscin apologies only to save his job. Has he ever met Michael Turner? How can you call him all those names if you don't know him!!
Have you read what people on this board called Chad Morris and Bielema?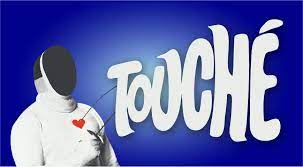 That is no excuse. Ruscin does it to create controversy and make himself more popular. Ruscin looks pretty dumb now because Michael Turner was the MVP of the regional. Say what you want about the coaches, back off of the college kids. And what were the facts that makes Michael Turner a d*** a**?

This topic was automatically closed after 30 days. New replies are no longer allowed.

/**/