TB, Hope you continue getting better and better and EVENTUALLY, become a very rich NBA star.
I saw Magic Johnson's re-tweet and comment about the dunk, but I haven't seen the one from LeBron. Anyone have it? I haven't been able to find it.
This is where I was sitting last night.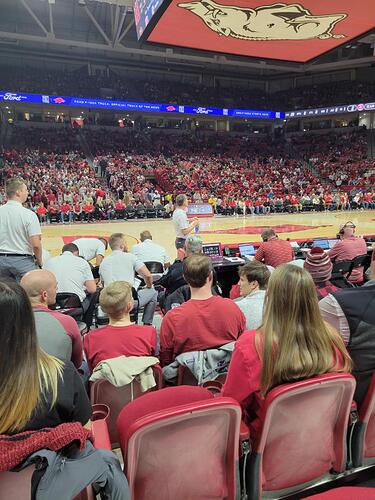 The reaction from the bench was priceless, but TB just walked sheepishly back to bench and kind of shrugged his shoulders. AB is right, Trevon is an alien. That dunk was so sick!
Watching Muss was awesome too. Didn't know he had spent time as a sailor.

I thought he was gonna knock Zimmerman out when he punched the scorer's table one time.

/**/