And checked into my hotel 2 miles from my work place a few minutes ago. It's convenient to work and even more convenient to the NC State stadium and arena, both essentially just across the street (stadium first, arena behind that). Put it this way, the restaurant next door has signs for $20 arena/event parking, and they were put to use last night (NCSU beat Notre Dame). The arena is also home to the Carolina NHL team, which plays Friday night. So I tucked in between events.
The arena exterior looks pretty much like a standard big arena, a slightly larger version of the NLR arena. It seats 19,700 for basketball, 18,600 for hockey.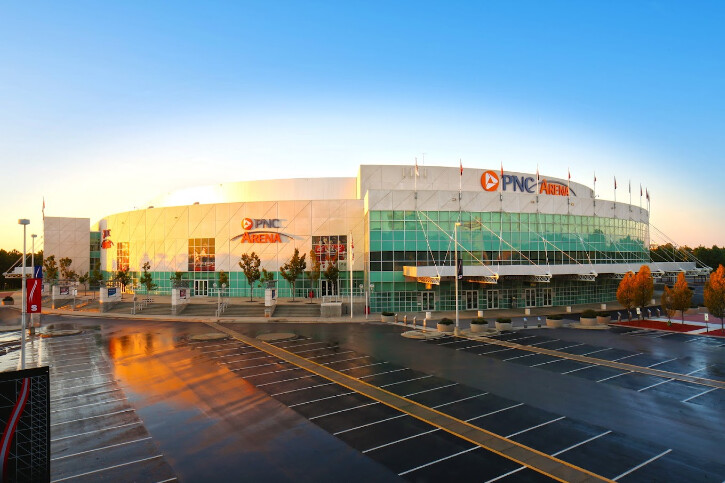 The stadium, if you didn't see the light towers, you'd think was a five-story commercial building. No evidence of it being a stadium from the street until you get down to the southeast corner where you can actually see the upper deck seating. Same stadium Lou Holtz coached in at NCS 50 years ago, although significantly upgraded since then (capacity is now 57,000).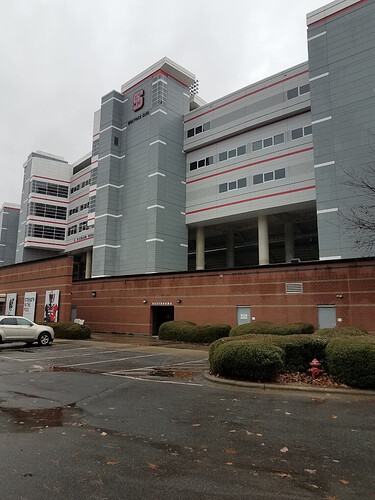 Both are on the NC State Fairgrounds, which is a couple of miles away from the main campus.
A little farther down the fairgrounds is Dorton Arena, which was the first cable-supported structure in the world, served as a precursor for buildings like the Astrodome and Superdome, and looks very much like the current Saddledome in Calgary, Canada. It was a home site for the ABA Carolina Cougars and also has been used for arena football, hockey and concerts. Capacity is 7,600, but if you didn't know better you might think from the outside that that's the main hockey/basketball arena.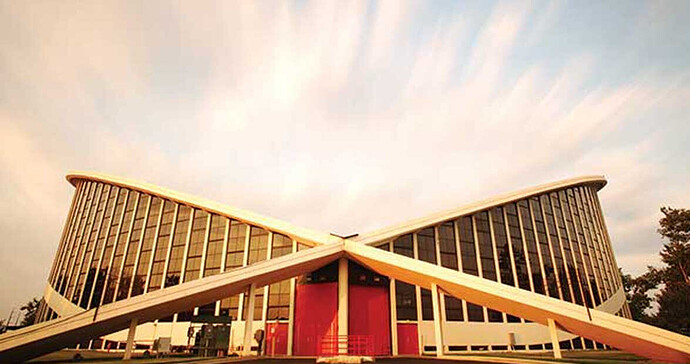 Yeah, I know, big whoop, but I'm bored, obsessed with stadiums and arenas, and staying very near to three notable examples.