In front of all the recruits?
Might make them think they have a great chance of as a freshman!
Listening to an OU "Sooner Scoop" podcast today. Comment was that if any decent Big 12 coach in Texas or Gundy loses a single recruit to Chad Morris and Arkansas, he should be fired.
Also compared Arkansas fan base to be worse than A&M's in terms of expectations and said we stupidly and arrogantly decided not to hire Leach because he was not good enough.
Stings a little, doesn't it?
Mostly because it's true.
Anything that is said in an OU podcast has no interest or credibility with me and I'd speculate any other Hog fan than you.
Predictable silly, defensive response.
Just a little opinion mixed in with "don't shoot the messenger."
Besides, I'm getting a little tired of the same old hand wringing about the Hogs. I've heard about every iteration of "we suck." It's refreshing to hear some talk about a legitimate football team.
Just a typical, better-than-thou-because-I-call-myself-a-"realist" post from you. We're tired of your narrative.
Fine. Keep living in the surreal world. Probably suits you just fine. Us here on earth, on the other hand, need to find a way to deal with this crappy Hog football team. To each his own. But just realize how horrible the outsiders view Arkansas football. Laughingstock. And it'll get worse tomorrow.
Be careful Hawgjaw. General will call you a liar.
I guess since he knows somebody that is a janitor at BWA, he has inside info.
Having lived in Sooner country for a few years, any Sooner talking about expectations of the fan base is ridiculous. They constantly fall short of a NC and complain they got screwed year in and year out.
I actually think most of our fans are fairly level headed when it comes to expectations. I didn't see any person expecting over .500 in our record because most new we'd still struggle. Also, having also lived in Aggie country, I'm just going to laugh at the comparison.
As for Leach, who cares? He's not here, so bringing him up is irrelevant.
Actually, I believe most of what he posted, but I don't throw out unsubstantiated rumors like some.
I'd say OU has done enough in recent years to meet fan expectations. 2 Heisman winners, 2 consecutive FBS playoffs. Awesome young coach that recruits his ass off, elevated by a great AD. Much better defense this year with hope for another playoff run. The D coordinator demands top effort all the time. No loafing. Playing defense is mostly effort and he gets it. One-year turnaround with just OK talent. Imagine that?
High expectations, high-caliber results at OU. You can't argue otherwise. Arkansas is light years away from all of this. No news there. We all know it. Coaching, recruiting, you name it.
We think we have a couple of great receivers in Knox and Burks. Good players, sure. But OU has at least 8-10 guys as good or better, and half of them have real, elite speed (unlike Knox and Burks). Cee Dee Lamb? Arkansas has never had a receiver like that. What a talent. Watching a team like OU can inform us all how far away our Hogs really are.
I'm not trying to make this a Sooner board. Am truly not. But nothing wrong with admiring other teams and systems. Watching Arkansas play is like that old Hindenburg film from the 30s. I've had enough putrid Razorback football on Saturdays. Watching OU play is actually fun.
You say you didn't see many predict better than .500 and I agree with that.
Well, how many did you see predict 3-9 or 2-10? I'd say even less and rightfully so because it's pathetic and as Morris like to say "completely unacceptable."
And we are headed there with a bullet unless things change quickly.
But why?
This is an Arkansas football board.
Wow, OU is good? Stop the presses. Didn't know that!
Silly…
We don't need supernatural revelation to tell us how good the OU program is. They are one of the top 5-10 programs of all time. It is self-evident. If you are just now discovering it you are either so young to know it or have been living under a rock.
None of us really care what some Big12 writer has to say.
It's just annoying for you to sing the praises on a Hog forum, but I suspect that's exactly why you do it.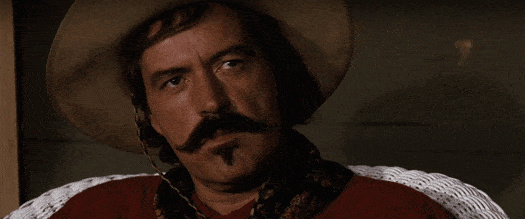 We have four home games left including today, I don't expect that we will be able to match the overall talent that Auburn will bring to the field in Fayetteville and predict this game to be another loss for our Hogs.
The 3 remaining home games with Mississippi State, Western Kentucky and Missouri will provide an opportunity to be more competitive from a talent perspective and possibly get a win or two.
Having said that, these three games will be key for this coaching staff and it's ability to recruit quality players to the program.
The two remaining road games are at Alabama and LSU both of which will be playing for either a Playoff spot and at least a New Years Bowl game and we just aren't capable of hanging with either of these teams at this time.
So, the way it appears to me our Hogs have a decent opportunity in three homes games in which they could possibly win all three, lose all three or perhaps win one or two of these.
We will all find out together.

Go Hogs!

Speaking of defensive counselor…

Why are you here? Go ahead & be a Sooner fan. That's your right. I, for one, am sick of seeing you come on here & repeat your insults. Unfortunately, this board doesn't have a feature that allows me to block your posts, so I'll say you must be some sad, small creature who likes to spread misery.

No, the UA football team spreads plenty of misery. Has been for years. Very dependable. Don't intend to add to it.

Glad to get your juices flowing this morning…

You don't get my juices flowing. I just wonder what kind of person you'd have to be to enjoy taunting the way you do.

You mean what happens WHEN we lose bad. It will not be good. Who would ever want to be on the wrong side of the kind of butt bruising Aubrun is putting on us?

/**/