Hurricane Delta is now a category 4. I know these things are unpredictable, but here's the most recent update from 10:25am today: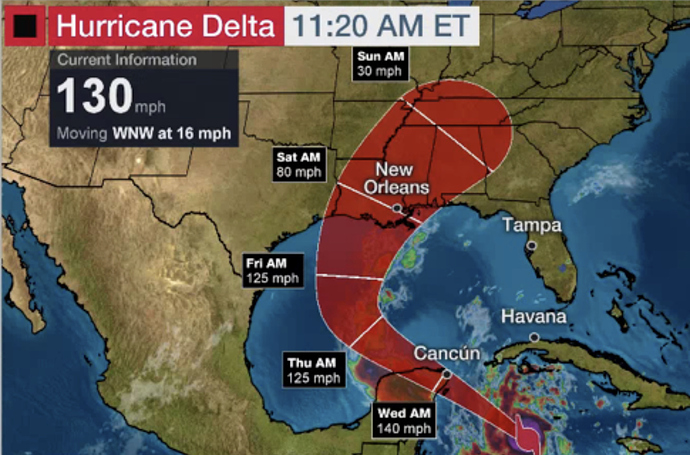 Looks like it'll be over Mississippi Saturday afternoon, but the outer bands will reach far beyond. We'll likely have heavy rain at a minimum if the storm stays on this course.
Postponement is obviously worst case scenario. I'm assuming they would not move the game to Fayetteville.