Hmmm. I believe the Hogs roll.
Issues aside pretty clear Norvell is the better coach - Todd Graham said as much.
That said, that's water under the bridge just like Bert's river of Tito's is under the bridge.
Time to buckle up and support Morris.
First, there is a reason Norvell has not been hired by any of the P5 schools. Second, do we really want someone who is 0-3 in bowl games?
Including Rose Bowl games.
There's been enough water under the bridge to fill an ocean. I've more than had enough of it.
He's not the right coach, and he's not going to succeed.
At some point, you'll be agreeing with me.
The worst season in Arkansas history will make a hog fan miserable, and one where the team got worse and worse each week.
Then season #2 starts by almost losing to Portland State, and then getting embarrassed by a bad Ole Miss team – that'll make you miserable too.
Absolutely no improvement, no progress from last year's blowout loss to powerhouse NTSU, that's miserable.
And when I get on here and everybody is saying "it's going to take time" while they encourage us to accept and make the most of 4-8, 5-7 seasons for the foreseeable future…that's misery too.
I'm ready for Van Horn and baseball season.
Let's win this game and the next, allow our OL to gel, new QB and frosh wr to get their timing down, allow our NEW safeties and frosh DL and new CB's to learn the system… then we can panic and cry ourselves to sleep lol
GHG
Todd Graham is considered a good resource about coaching? If you suggested he might come to UA to be a position coach…okay, but a resource regarding who is a quality assistant? Dude was in over his head as a HC.
I'm curious as to what the "fire him now" folks expected to happen with the current talent level inherited and limited recruiting time? Not arguing that CCM might not be the guy just wondering what the expectation will be for the next coach? 8 - 10 wins the first year, SEC championship the next?
I think CCM has a lot left to prove but 13 games in with a significant lack of talent on the roster seems maybe a bit quick to jump on the fire him today bandwagon. He goes O-fer in the SEC this year then his seat will be hot next… no doubt, but fire him now?
Graham had both on his staff at Tulsa snd Norvell was his OC at ASU.
In an article I read he said Norvell was the best assistant he eve had - the total package in terms of his offensive mind, recruiting ability , etc.
Graham's HC ability aside, having supervised both men, his opinion means something to me.
As for Morris he too may be over his head as you call it based on is W/L results thus far ( he is certainly less accomplished than Graham as a college HC), but I'm going to be patient and hope for the best.
You have the winning lottery numbers too?
Nope… just like you here to watch the roll of the dice and hope it's not snake eyes.
then you are going to miss a great season of razorback basketball…the basketball team has been upgraded, and I am confident that HY is keeping a close eye on the football program, I am feeling pretty good that he will get us back on course if Morris cant. But like you, I dont like the view from the bottom, wears on you after a few years.

The time might come when we all agree CCM is not the right coach, but 1. that time is not now & 2. he might be the right coach & you'll either change your mind or be upset you were wrong.
One thing that's as bad as hiring the wrong coach is replacing a coach every 2-3 years if his progress doesn't satisfy enough fans. We're in a complete rebuilding process. And it's not rebuilding from a 5-7 program. It's rebuilding from a program that's gone steadily downhill since 2015–even that high water mark was mediocre after 3 previous bad seasons. In addition to that, we're having to rebuild while playing in the toughest division in the toughest conference in college football.
Like it or not, we have to support Morris & this staff. If we're 4-8 after 4 years, then we can take another look.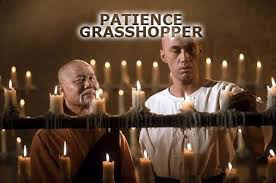 Well if you had the money and the pull, then you'd get your way.

Since you have neither, learn to suck it up and move forward.

Only a complete idiot would invest money and political capital in this mess to get their way on a coaching hire.

This was a horrible hire. And I have no plans to suck it up and sit by happily and quietly while the San Jose States embarrass the Hogs on our home field.

It's interesting to watch the "give Morris time and accept whatever the results and never complain for a few more years", etc . Wondering how loud this crowd will be in their defense of this hire after the Hogs go 2-10 or 3-9 this season. Guess they'll still be shooting down all dissent in the midst of a 4-8 next year. Suppose 5-7 in 2021 years works for them? We'll see…

So what are you going to do since you aren't going to sit and suck it up? Come on here and complain? Let me know how that works out for you. Suck it up dude, you got nothing.

your whole "what are you going to do about it" thing is tired. You've been spewing for about 7 years now. No one on this board is in a position of power at the UofA, but it's a message board. Grow up … and develop an argument.

I really like CM, but it's painfully obvious that we weren't out talented by SJS. We were ill prepared and got out coached on both sides of the Ball. Bad news doesn't get better with time. They played harder, out schemed us and won. We hired a coach that's never had a winning record and it shows.

/**/