"Last question and I'm gonna go do this radio and have an assistant come because I'm gonna go home"
John Calipari after losing by 15 to Arkansas in Rupp.
Credit to Calipari for giving Arkansas credit for beating them. He doesn't always (rarely) do that.
Calipari, I believe wholeheartedly, respects the heck out of Eric. And not just because Arkansas has owned the series of late.
Old Greseball doesn't have the money advantage over everyone now! He failed to win big with superior talent now on a more even playing field of talent evened out he can't win enough to satisfy the Big Blue Nation. It's nice to see his sorry low down rear end take losses!
We now own the second and third worst defeats to the pale Blue Blood at home… number one is Bama last year by 20.
That ass-kicking in 1992 was a real beaut, Dale.
We had arrived!
Pitino practiced 7 on 5 to prepare for us. The result 105-88, good guys.
Maybe I have missed something but I've thought Cal has always been pretty upfront in PCs in the past.
I was in Beaumont, Texas that winter. Somewhere I found a bar that I could cajole the bartender into tuning in the Jefferson Pilot broadcast from the Lake Charles station, and I watched that 92 game in the bar. I don't think I even had cable that winter, or if I did it didn't get the Lake Charles station.
UK set an attendance record at Rupp that night, and they went home POd. It's still the 7th largest crowd in Rupp history, and it will remain 7th because they've downsized the arena a bit to 20,545 capacity, mostly by putting armchair seats upstairs in place of the old aluminum benches.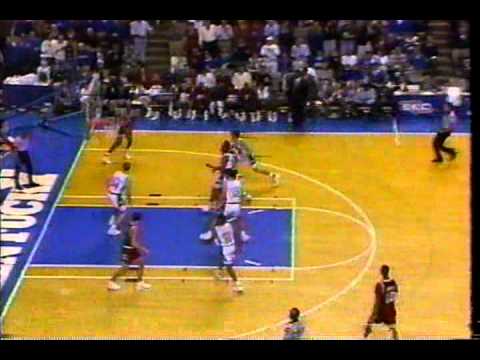 This topic was automatically closed after 30 days. New replies are no longer allowed.

/**/