Great news. That should help a little towards the BWA renovations.
Correction: The Martins are from Little Rock, not North Little Rock.
That should be the most expensive martin house in the state.
Matt, the man to the far right in the pic below sure looks almost identical to the GREAT Roland Martin, bass fishing hall of famer, multiple Bassmaster Classic winner. He owns a giant marina on Lake Okechobee in Florida. But I think he's originally from Oklahoma.
He and Bill Dance are the two most famous TV bass fishermen of all time — throw Jimmy Houston in there too.
Can you confirm that's Roland? It's gotta be.
Here's the pic:
BIG BIG BIG BIG BIG BASS!!! OUTTA SHINERS, OUTTA SHINERS, OUTTA SHINERS!
Roland Martin from one of this shows filmed at Okeechobee.
Are the funds designated for a particular use, ie basketball capital expenditures? Sorry if already stated in the article & I missed that.
Thank you to the Martin family for your generous gift! Hope that my family can someday do the same.
The press release I received just said it would support the athletics department.
As Clay can attest, I'm not exactly a fisherman. I had to look up Roland Martin's photo.
I do see a resemblance, but I can't find anything that indicates a relation. I'll do my best to find out.
Stupid question that I should remember on my own, but who was/is the fisherman who had a show that always wore the University of Tennessee hat?
Even as a kid (we didn't play Tennessee back then) I didn't like his show mainly because of that hat!
Even I know that was Bill Dance.
Thanks Matt. Not a huge deal and don't spend any time on it. I just found it really interesting. I love to bass fish and have been watching Roland and others on TV for probably 40 years.
This.
My grandpa went fishing once with Bill Dance and some friends. They conspired to steal that Mustard Empire hat. Bill, of course, went ballistic.
Bill Dance still comes to the White River to throw stick baits on camera. He's come the last two springs. All the guides know it when he's around. The hat is a dead giveaway.
That is Marty Martin on the far right.
Uncanny resemblance, then — on top of a common last name: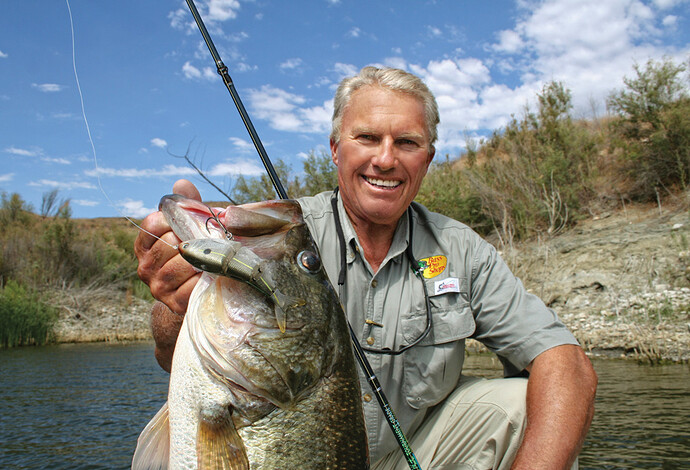 Photo from here, in case attribution needed:

This topic was automatically closed after 30 days. New replies are no longer allowed.

/**/