Should the hogs win…what time will they play Saturday? Has that been determined yet?
Thanks.
Hopefully it's a night game. The only games we've lost in the last 18 were early games that I had to watch at work. We are undefeated when I can watch at home on the big screen with my #1 Hog fan.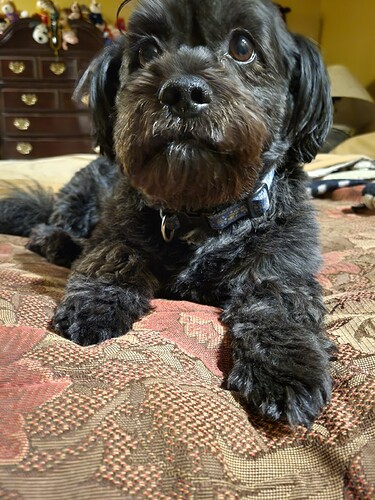 I'm not superstitious, lol.
Oh i'm superstitious, got my lab beside me sitting on coffee table in front on 65 inch tv, cold beer with hog apparel on. time outs, outside to burn a smoke! Lol
Sounds like you're my kind of dude, brother! Go Hogs!
Hell yeah, I may miss first game cause of work, but I'll be ready with bells on Saturday with CMU'S cold Michelob ultras. GO HOGS!
Now that's a man's dog if I ever saw one!
Don't know about that, Mike, but he's definitely my best friend.
Ok marcm need a pic of you and the Lab sitting on the coffee table having a cold beer watching Hog Ball please.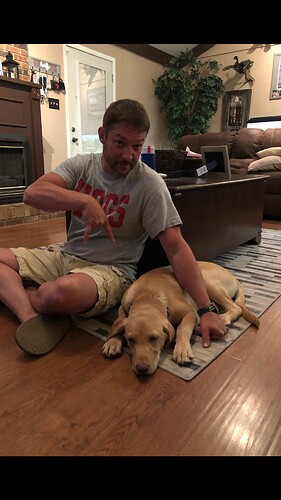 Texass game I'm in the floor with him, with my cold pop behind me. I'm usually on the edge of the table with him by my feet. this is where I'm at most of the time watching the hogs, and my wife just shakes her head!! Lol
Was mildly disappointed as I visioned both on the table somehow with beer in hand and paw. (Wife probably not happy)
On 2nd glance tho, impressed by the loyalty of both you to the Hogs. Safety first.
(Wife shaking head)
Love it, brother! Go Hogs!
What kind of dog is that?
Marcm, do the same thing tonight. You too, Jeremy


He's a Shorkie. Shi Zhu/ Yorkie. And he is dire need of a haircut, lol. The picture I posted of him was after his last one.

He's a cutie. While my family had a black lab for the duck blind growing up (she was great), I came to really love small dogs. Especially those that don't shed. I had a schnauzer for 16 years. She was also great. If I ever lose my head and get my boys a dog I might have to look into a shorkie. If we can't find a candidate to rescue.

Not about TV. What is up with the Razorback Game Day app? Haven't been able to listen, even though it's advertised as such.

/**/