Agree on all of that,
Apparently Nikes contract must have had a clause in it to allow them to change logo or brand without limits as well as color schemes. Or did they run with our athletic Dept suggestions.
I hate FFH almost as much as I hated Popcorn Hog. But kids seem to love it.
I think the previous administration just let the Nike people run amuck. They put lots of schools in anthracite, not just us (EOE-K for one). And our soccer team still wears gray occasionally.
Dunno if we'll renew with Nike when the current deal expires in June 2023, but whoever we sign with after that needs to have some tighter reins.
BTW, if you want to plow through it, here's the UA contract with Nike signed in 2014. A quick glance shows that on page 13, the university has approval over marketing and commercial materials submitted by Nike, and on page 14, the university has requested that Nike make its design staff available for new logo development.
Well that looks like a joint effort between athletic dept (Jeff Long) and Nike to change everything original about the Razorback Brand.
You might be right, but HY hasn't done anything to get it back in three years. He's had time to change things that JL did, but FFH is still around and is even incorporated into the soccer team crest: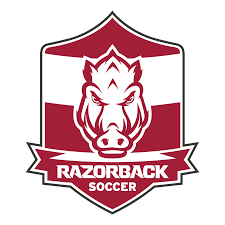 I do not like the new font either. They should have left it alone. I just hope we keep the current style football uniforms FOREVER.
Jeff Long hired Mr. Ar-Kansas at Kans-ass… he's still dripping things down Hog legs. The hangover won't go away.
I don't like the FFH either but the font is a great design
Mox - nix on the font, but I sure don't like it that they left the "S" off of the end of Razorback. Why in the world did they do that? Is that the only logo we have with the name Razorbacks in it that doesn't have the ending "S"?
Yea that Hog looks Asian to.
I agree. Our running hog is one of the most recognizable logos in sports. There just aren't any other Razorbacks. There are 3 Tigers in the SEC alone.
Burn all those FFH, we can call it a protest.
Razorback Stadium, Razorback football, etc. The S gets left off a lot.
My question was on trademark "logos", not stadiums or streets. Maybe since it's a school approved crest, it doesn't fall under a "logo". I did notice, there was no "TM" on the FFH or the crest itself, so maybe they just used a white facsimile of the FFH.
I appear to be in the extreme minority here, but I actually like the front facing hog. Do I want it on the helmets? No, but I see schools across the country have more than one logo they use for their athletic teams. Tennessee sure uses a lot more than just the power T on its apparel. They have the image of the Davy Crockett guy with his rifle on some things, and just the word VOLS on a lot of stuff. Oklahoma sure uses more than just the interlocked OU. They have the Sooner Schooner logo. Just a way to sell more merchandise, while keeping the copyrights, so the school can collect the royalties.
Soccer is kinda weird in that, instead of a team name or school or even a national identity on the unis, they often go with just the crest, usually placed over the heart, to designate what that team represents. Such as the Arsenal crest below (no he doesn't play for Emirates Airlines, officially). That FFH thing is what UA soccer uses for that purpose on some of their unis, although they also use "Arkansas" or "Razorbacks" as well. I'm not aware of any other sport-specific logos like that, although if there were I suspect it would be "Razorback Football" or whatever. Baseball has the Old English A which is the only other sport specific one I can recall.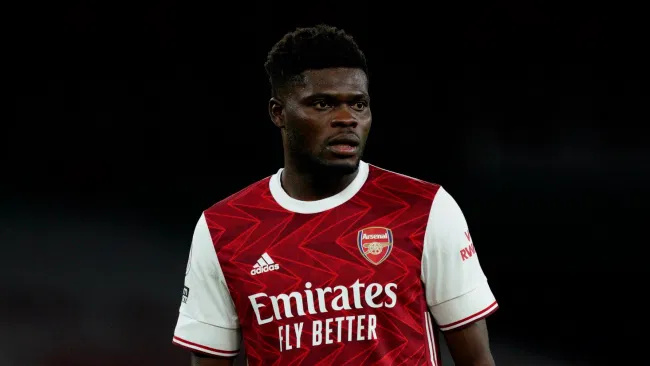 This topic was automatically closed after 30 days. New replies are no longer allowed.

/**/