Almost every talking head has picked Vermont.
I hope we win by 50 today.
I agree. My fear, though, is that we have one of those 4 to 8 minute scoring droughts and let them keep it close. Plus we can't have key players in early foul trouble. Obviously I'm a little nervous…
They did the same s$#t last year, Jeff. I'll be flying 2 middle fingers high tonite around 10:30. Go Hogs!
I bet Muss and the staff have already made the players aware
Thanks, what a great song! Thought I'd heard all of Justin's songs, but somehow, I missed this one. I didn't even know he had cut a duet with Brantley Gilbert.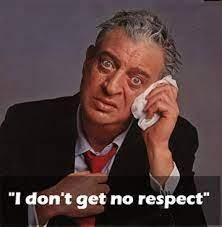 Win and all forgotten. Every year there's a few low seeds that are sexy picks to upset higher seeds.
Years ago I might of taken issue with stuff like this but I just don't put too much into what the national media thinks.
Picking an upset has no downside for those pundits……all upside if it happens.
Like Michigan over Colorado State was an easy pick for an upset, right?
Nope. They're not a true underdog. I'm talking mid-major type programs.
Vermont will be like a real SEC game, say Vandy. We we not ready for Vandy and we list. If we're ready we should win this one by 10-15 points.
Maybe a few upsets in earlier games will get our guys' attention.
Muss after a loss and plenty of preparation time has been a high W % proposition.

I think our defense will prevail against their 3 point shots and we take control of the game by midway of first half. Not getting any respect is typical unless your the blue bloods. WPS

This topic was automatically closed after 30 days. New replies are no longer allowed.

/**/