Oh how I wish I could see my mom today. She passed 10 years ago.
We all have different stories. Tell one about what she did for you that stands out to help you mature and develop.
I told one on the radio Friday morning that is a little unusual. I'm curious as to if anyone heard it or remembers it. I actually told one that was a little scary and another one that was kind of funny.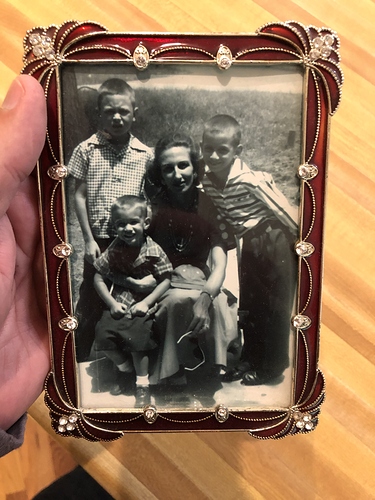 I'm the little guy on her knee. I'm guessing this photo was taken about 1958 when I was about 4.