It's always my summer time read … I'm curious about the statement of "no finesse"… I'll be looking for that quote …
I'm curious about the OL as always, that will be my first and second read (yeah I'll go back over it) usually sets my expectation. Then I'll go DL, LBer and DB… that will not change this year, looking to see if Eric Gregory is the DL feature this year? See if the three new transfers were discussed? LBer depth? And all that potential we have at DB! Then take a break, and let it soak in… Next day, OL again, QB, RB, WR and TE… take a break. The next day I'll start looking at the schedule, and I'll play the games out in my mind, can we block them , can we set the edge? I'll convince myself we will both lose and win every game of our SEC schedule at some point this summer, just like I have for the last 29… I'll put it down for a couple days, then I'll pull out last years and do a comparison, have we gotten bigger? Have we gotten faster? Do we have just enough to pull it off this year? And then I'll read that OL section one more time… and by the time August rolls around I'm ready to go, excited, and prepped for the season. Ready to talk Hog football with anyone! Been my summer read for years.
Getting closer. A couple of layouts still to do. The main grid lead story finished last night after going to Harrison to listen to Pittman.
I'm the same way. this football preview mag starts out in my backpack/kitchen table or wherever I am. after I've digested it a few times, it'll move to my bedstand. by the time the season starts, it looks worn out, usually the cover is mangled. that poor mag gets a workout!
GHG
Off to the printer tonight.
I'm looking for it Clay! WPS
Any hints as to who is on the cover?
And do you have something already planned for 30th anniversary?
Sam Pittman is on the cover. It was a special portrait. It's already in the mail. I'll wait a couple of days before giving another hint on the cover.
I'll guess standing by his juke box…

Will there be an online version for those of us not getting the print version?
There is a link on front page for those who get the print magazine. If you are not a magazine subscriber, you don't get that.
I got mine last Saturday, I read it cover to cover and enjoyed every article. Excellent job by the HI team.
There is another person on the cover or at least picture. Have already texted Clay about it. He would not or did not say, but I suspect that did not just happen. First time I can remember a King being on the HI cover.
ohhh yeah!!! I love it! From cover to cover. Very nice work.
Thanks guys. It is a fun cover. My thanks to Walt Beazley at UA for getting that shot. There is another shot inside where you can really see George Strait album cover.
Got mine yesterday but was at the Refinery all night… will read tomorrow.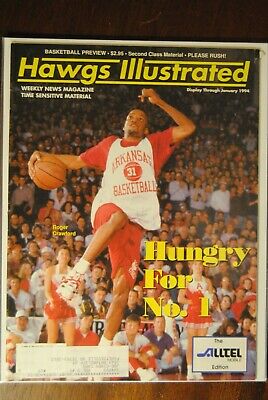 This topic was automatically closed after 30 days. New replies are no longer allowed.

/**/