Hogs win 9-0 in 5 innings.
The ladies need to win this series and lock up a spot in the top four seeds for the SEC tournament that starts Tuesday.
As I can understand the tie breaker rule for SEC tournament seedings, if Ark and/or Auburn wins just one of their remaining games(or Ala loses at least one), then Alabama will be the 5th seed. This because both Ark and Aub won their regular season series over Ala.
If Ark and Aub win at least one remaining game and/or Ala loses at least one remainig game, and Ark and Aub ends the regular season tied, then the tie breaker will come down to the series both had against Florida. Since we won two games and Aub lost two games against Florida, we will be the 3rd seed.
Clear as mud.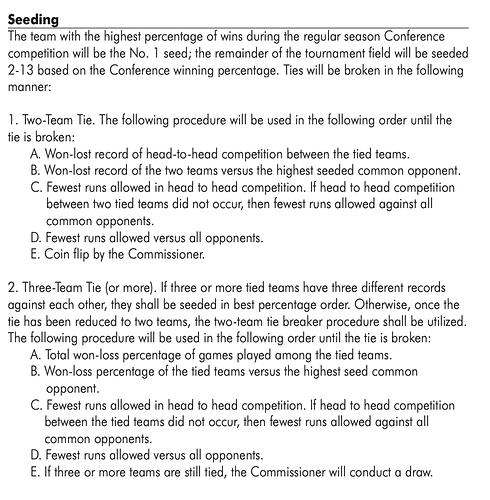 I believe you are correct. It is a little ambiguous IMO. I am going to reach out to an SEC contact today, and hopefully get confirmation. But that is how I interpret things would play out if Arkansas/Auburn end in a tie.

That is correct. Arkansas would win a tiebreaker over Auburn.

/**/