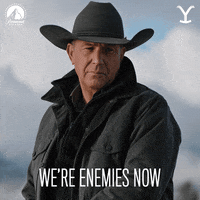 Once a Hog always a Hog
Or something like that
I would not want to be John Dutton's enemy.
You mean Pearls before Swine is actually a thing?
From what I could find, Desi Sills is Auburn's fourth transfer commitment of the offseason and the third guard:
You don't want the ride to the train station, for sure.
This is what Sills had to say:
"I chose Auburn because I truly believe that Bruce Pearl and his staff believe in me," Sills said. "I know Coach Pearl knows how to win. I also want to go to a program where I can be me, and Coach Pearl is going to let me be me."
Go to a program where I can be me??? Why does he keep making these type of comments? Not one of our transfers have said anything bad about their previous school.
I had all the respect for Sills because how hard he played. Truth is Devo took his spot and he only needs to be mad at himself for that.
Next year the games against Auburn should be good. If Bud Walton is packed the students will have a blast for sure.
Odd. Hopefully Pearl won't hold him back.

Does he have 2 years eligibility at Auburn? Or to get the extra covid year, does it have to be at the school you played at this last season?

He used the word "me" 4 times in that statement. How disappointing. He was my mom's favorite player. Was.

Sills was waiting for an offer from an SEC school preferably Auburn. He wants to try to put the hogs down. He's no longer one of us so we need to remember that. Trouble maker I'm pretty sure.

Disgruntled much. Talk about a bad attitude. Probably a mutual separation for team chemistry that has been brought up by Coach Muss recently. Good Riddance.

I suspect that Muss runs a team as much like an NBA organization as is possible on the college level. If a player cannot deal with that, then they probably have little chance at an NBA future. And we all know every player thinks they are destined for the league. The vast majority are not just the reality of the numbers.

I have a hunch from various comments there is some hard feeling towards this staff from Desi and I think that probably played a roll in his decision to find a team to play against us. More power to him. These "semi-snarky" comment speaks more towards his character than anything else.

For me, he is now the enemy and of course double down because Pearl/Auburn was already an enemy. I hope the whole Auburn team finds themselves mired in mediocrity and an NCAA mess.

He fits Pearl. Snarky fits too.

Have loved Desi and his tenacity, but sometimes love does not last. I know there are amicable break ups, but hooking up with Bruce Pearl really is too much for me to absorb.

I know this is not an enjoyable thing to read for us, but…

He's not the enemy. He's a kid. And he never more sounds like a kid than in these ridiculous comments that he's making.

Desi, God bless you. You played hard for us, and I honestly wish you well in life–except for when you play against us.

I hope he shoots a TON of 3s against us next year. Cause…

"Stacking every chip on me, till it pays out" sounds like Auburns bagman arrived

He hasn't learned much or grown up much from his school days. Just saying. High school habits still. By the way he's not a kid any longer.

If Desi hadn't said that Muss held him back, the comments Desi made about Pearl would have been fine. I have heard other players talk about how Pearl system gives them offensive freedom and how they enjoy playing for him.

But since he made comments about being held back, Razorback fans have right to feel like he is comparing Muss and Pearl on how he was treated and right to feel like he is taking a cheap shot at us.

Desi is a good kid. Always liked how hard he played to make up for his lack of size. I could see Desi leaving when he came back from the injury and didn't get his starting spot back.

Put yourself in Desi's shoes. You are the lone returnee with any SEC experience and knowledge of Muss system, and you are selected pre-season SEC second team and your coach is starting a freshman ahead of you. You are not going to be happy and you are going to blame the coach.

As far as whether he was truly held back or not, only Desi and coaching staff know. But my guess is that Desi understood Devo was starting ahead of him because he got hurt but felt that once he recovered from the injury, he should have been back in his starter spot like it happens in NBA . That did not happen and that is what he probably means when he says Muss held him back.

Yes, we heard Desi say he was happy to come off the bench. That was player-speak. Just like when we heard JD say he is happy coming off the bench. I don't think there is a player that does not want to start, there is something magical for you and your family to hear your name announced at the start of the game.

/**/