Shaq's comment about Hastings at the very end of that clip was classic…… "He'd better take his medicine".
I recall Scott at one point while he was still playing many years ago was asked who he would compare his game to. He replied
"People compare me to Michael Jordan. They say, Scott Hastings, he's no Michael Jordan".

Scott Hastings is an Arkansas treasure.
Time dims all the really cool things about Hog teams/players outside of the games themselves, but that does remind me that Scott had to be one of the best interviewing Hogs of all time.
CLASSIC. Not a TNT show fan, so I would have never seen this.

When Hastings was in college, we used to go to Eddie Sutton's basketball camp. Scott was always incredibly nice and always clowned around with us. He made an 8th grade kid feel like a million bucks.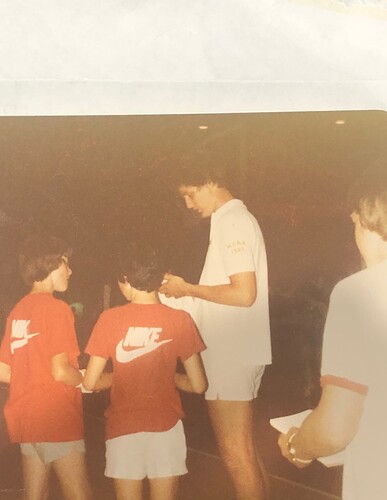 This topic was automatically closed after 30 days. New replies are no longer allowed.

/**/