Not having Treylon Burks is a worry, but I think Arkansas is the better team. Razorbacks 31, Penn State 20.
Hogs surprise a lot of people
Hogs - 42
Happy Valley - 38
Hate to be the killjoy. But Arkansas historically hasn't played very well in bowl games. Especially against the Big 10. Penn State-24, Hogs-14.
This is a huge game for Arkansas. Not so much for Penn State.
We show we can be really good without Burks
We win by an historic score. Pittman's leverage on Salary goes up a couple of notches
Sets up tremendous expectations for 2022
Hogs 31
PSU 6
Razorbacks struggle some but field goals are the difference, and the HOGS prevail with a 20-17 win.
Don't have time to venture a guess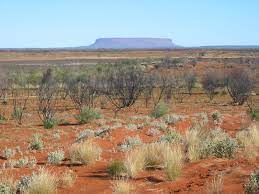 Heck I'm still trying to find my seats.

Sit anywhere you want; you won't be bothered by a football game. On the other hand, you probably won't need to be tested for COVID afterward either. My GF has informed me I'm not getting through her front door on January 2 without a negative test.

Euphemism or literally? lol

Literally. She's fully boosted too but still completely terrified of the virus.

When I was working on the COVID study she did the same thing. Fortunately we had testing capability and I could get tested right before I drove to the airport to fly home.

Hogs 34 - Penn St 17, Those Hogs are hell when there well. WPS

In the past D. Johnson's dominating remark and our history in bowl games and against BiG10 would have me worried. But I think Sam has started something new in the tradition universe. Hogs 35-24.

/**/