Currently our roster is projected to look something like this: (borrowed the image from Twitter)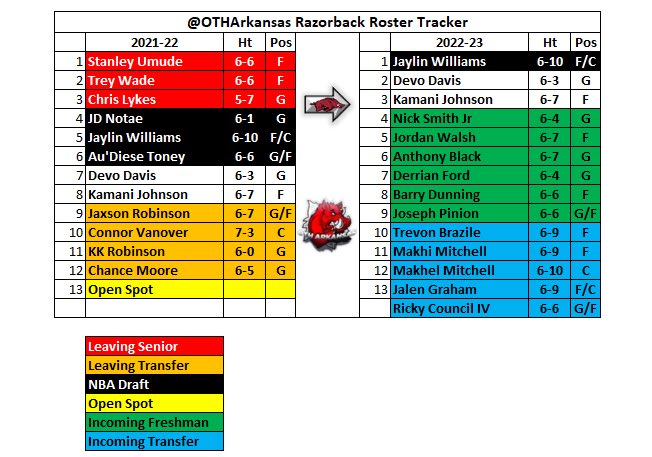 So I keep hearing something to the effect that there could be some issue with the Mitchell brothers. Something about needing waivers or for some reason not being eligible next season. Can anyone shed light on that?
Now if the brothers don't make it here and Jaylin comes back, we would still have an open slot. If Jaylin is gone then two spots? If the brothers DO make it and Jaylin comes back we are one over. Do grey shirts still exist? Can someone redshirt on an NIL deal?
Still a lot to digest right now… would be great if someone could do an article and clear up a bunch of this speculation and what if scenarios that seem to be circling around our program like buzzards on roadkill.
PS: and for those over-reactors out there, I was not referring to our program as road kill, I just happen to be looking out my window and saw some buzzards circling some road kill and the comparison was fresh on my mind.