Watched a story just the other day about John. RIP
One of my all time favorites!
He was a Hall of Fame coach and (even more-so) a Hall of Fame broadcaster.
Yeah he was an incredible broadcaster…something I didn't see coming… I knew he was a awesome coach but his unique style of calling the game just was appreciated by pretty much everybody. Him and Pat summerall in my opinion were the best
Yep. He explained how plays unfolded and why they were possible and his enthusiasm breathed life to it. He was special- he commanded attention. Glad he lives on in the EA game.
"You got all this stuff in here" When describing a play. Loved watching & listening to John Madden
RIP - a true icon of the game.
So true. He was a great one.
Somebody put a video clip up on Twitter last night. He and Pat were calling a Super Bowl (Giants were way ahead of Denver), and Madden did a telestrator explanation of the Gatorade buckets that were going to get dumped on the coaches' heads. There was Mother Bucket for Bill Parcells, and Father Bucket for one of the coordinators, and Mother and Father had gotten married and had Baby Bucket which was going to get dumped on someone else. Then somebody in the truck threw up a bio screen of Baby Bucket like they would do for a player (23 1/4", 10 gallons, 12 pounds). It was hilarious. And he had to be very careful saying "mother bucket".
Here it is on YouTube.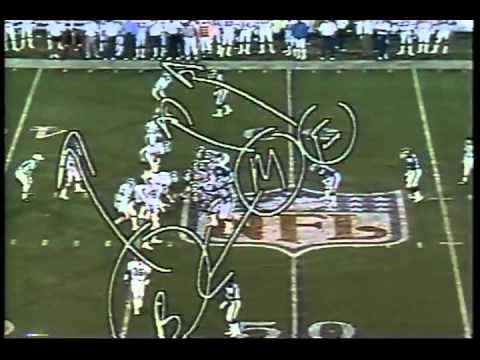 I remember that, that was so hilarious!.. very few people could pull off the things that he did, just his unique voice and personality allowed him to do it… will never be another like him.
He and his wife celebrated their 62nd anniversary 2 days before he died. That says a lot about John Madden. He was a heck of a coach and as Art Shell said made training camp fun how many players can say that? Rip John you will be missed!
This is a great tweet about his career.
Madden only had 3 rules
Be on time
Pay attention
Play like _ell when I tell you too
One of the all time greats. And married for 62 years. Which IMO is his greatest achievement.

There will never be another John Madden, he wrote the book on how to give it you all !! WPS

He and Lombardi were my favorite coaches. Madden's enthusiasm really was contagious. His teams played with extreme intensity. His analysis and off the cuff humor were not to be missed.

For my generation, and there are many of us, we learned Pro Football thru Coach Madden & Mr. Summerall… I know I miss them to this day…

This topic was automatically closed after 30 days. New replies are no longer allowed.

/**/