I posted this back in October when I created it, but now that we are having a bit of Baseball activity I thought I'd put it up one more time. Its basically a desktop background with the schedule included. I enjoy making things of this nature and have one for Football, Mens and Womens Basketball as well. I hope you enjoy it. If you have any problems downloading it or need something changed, don't hesitate to ask. I'd also like any suggestions so next time I can make it better. Still I think its not too bad, but things can always get better.
Here is the link to download it:
https://app.box.com/s/3luh08c3zs1bsghjsbcm6j0trx3fslio
Here is a screen shot of what it looks like: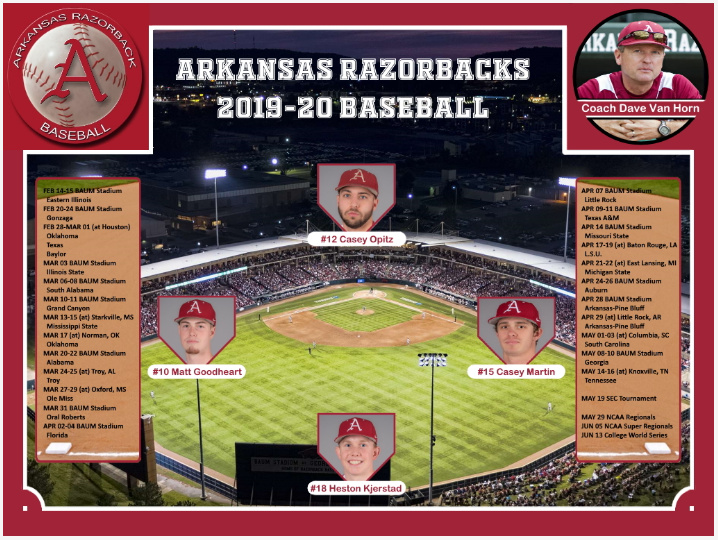 BTW: The individual players are just put on there in no specific position. It was not intended to show the position they would play. If it happens that is entirely by accident.
[EDIT 01/28/2020 7:44pm CST]
It has now been revised to reflect the change in site for the Oklahoma game. Changed from Norman, OK. to Okla City, OK.