Word out of Philadelphia is that Sixers have waived Isaiah Joe. Hopefully he finds a spot somewhere else.
I never understood why Philly drafted him. They had just signed 2 of the better 3 point shooters in the NBA. Free agents, Seth Curry and Green were outstanding shooters. The first year or 2, he had no chance to see floor time. Hopefully a team in need of an off the bench 3 point shooter and pretty good defender will pick him up.
He would sure look good in a Bucks uniform.
I sure hate to hear that… he's one of my favorite players… I always liked how hard he played for us how much I saw him improve.
NBA is brutal, have to get on a team that really has a need at your position and then when you get your chance you got to show out big time.
I agree with Harley, Billy. This is probably for the best for Joe. He wouldn't look bad in a Thunder jersey either.
I was just looking at Archie Goodwin's career path, and was surprised he sure spent a lot of time in the D league before going over seas. Being a one and done first round draft pick doesn't guarantee a long stay in the league. The money is nothing to complain about though. I had hope Isaiah plays good enough defense to earn a role in the league
A shooter will always have worth in the NBA. He should find another landing spot.
Unless you're a top talent, it's tough to stick around year after year with talent coming in every year trying to replace you.
And Isaiah was outstanding in the summer league this year. It's crazy how many guys can score a million points at every level except the nba and not earn a spot there. Maybe this is an argument for sticking in college a while longer to develop your skills where teams actually compete for titles with Defense. I don't see a lot of Defense in the g league or nba summer league
Joe did pretty well in the summer league, so I expect he will get picked up. I'm guessing he gets a two-way NBA contract or takes more money to play overseas.
Yeah I think with his ability to shoot the ball somebody is going to look at him and say hey we can use that! Will wish the best for him because I think he can definitely play in the league.
IMO, a NBA starting SG needs to be more than a shooter. NBA wants you to be a scorer as well. I think Isaiah just has not shown that to secure a starter's role. Plus Maxey has established himself as the starter besides Harden. So those spots are locked.
So his spot on the roster has been dependent on who else is on the roster. I thought last season he was getting close to be the second guard off the bench. Curry and Green are gone but Sixers seems to have acquired few other options in the off-season.
As RD said, Isaiah should be able to find a spot on another team given his shooting ability. But I do think for long term, he does need to become a scorer. Or a much higher percentage shooter.
Well said … and it's why NSJ will be a top 5 pick in next year's draft … he's a scorer first, shooter second
Wax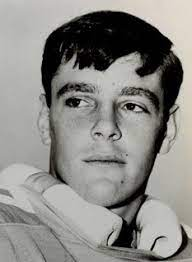 Don't know him.

I think Isaiah has a chance to catch on with an NBA team because he can be an elite level 3-point shooter, and he can do the other things well, like defend and play off-the ball offense (moving and passing).

There are several ex-Razorbacks that are going to have a difficult time even though they were great scorers for the Hogs… Mason Jones and Dusty Hannahs top this list (IMO), though Barford, D Macon, and Notae probably fit here too. All of these guys are great players because they are lead scorers. That is, they are high volume shooters and scorers that excel when they lead the team in scoring. Every NBA team has that guy (or guys) already and these guys aren't going to beat them out. If they can't prove themselves valuable in other areas that are valuable to the team, they won't be needed. I've always thought Dusty might have the best chance because he can be a high percentage 3-point shooter. But he's not as long as Isaiah, so likely not as good a defender.

He should be on this Arkansas team as a senior. Sort of sad.

I agree, but most of these kids today and their handlers seem to want to get drafted into the NBA regardless of their game being developed to a level that will give them the best shot of staying in the league.
I say this almost every year when one of our Hogs is all of a sudden on a mock draft board and most people disagree with me that they should stay a develop for the long term success and not simply the first large payday of their lives.
I hope IJ finds a home in the NBA and doesn't have to go to those International League's that many find themselves in after possibly making a wrong decision.

flashback to a more famous Archie who from Drew

He is supposed to sign a multi-year deal with the Oklahoma City thunder.

That is a good landing spot. Get the River Valley boys back together.

/**/