After the Missouri State game, my son said we should hire BP as OC.
I guess he wasn't far off.
I sure hope not. It's bad enough that once TAM joined the SEC, it made it harder to pull recruits from Texas. We could no longer tell them if you wanna play in the best conference in the nation you had to leave home… so come to Arkansas its still pretty close. I'm sure LSU did something similar.
Love or Hate him, we can all agree that Bobby Petrino is an Offensive Guru. I actually think his best fit in the coaching world is as an Offensive Coordinator not a head coach. He needs oversite… constantly. Still his brilliance on the football field shines on game day.
I would hate the thought of TAM with access to all that Texas talent now also have an offensive guru. That is just bad news for the SEC west.
I hope the combo of Jimbo and Petrino, if it happens, will explode in their faces and NOT create a juggernaut at TAM.
I'm not buying it. This is the time for many rumors.
He only makes $325k at Missouri State. I'll bet he would leave for the kind of money they would be offering.
That would be BAD for us. He's a mastermind OC. Now, how long he would be willing to stay a OC is questionable. We know he isn't going to recruit. But with the talent they currently have and him as the OC, better look the _____ out.
EDIT/ADD: And with the already brewing Jimbo storm, adding Petrino to that mix is going to 1000% guarantee when that thing blows up it will be nuclear! They may win a lot of games before the big explosion but it would have an UGLY UGLY Aggie ending!
I bet he would take it if he's guaranteed absolute control without any interference. The contract would be as detailed as any ever written.
I'd be very surprised if Jimbo gave BP as much control over the offense as he wants.
Question if & how long Jimbo & Petrino & their egos could work together.
However, Petrino is much better at developing QBs & at building an offense so could be an awesome opportunity for him & for aTm. For our sake, hope that it does not happen.
Heisman Trophy winning QBs: One each (Lamar Jackson for BP, Jameis Winston for Jimbo). It could be that either or both was just a case of neither coach screwing up what he had.
Regardless of what kind of man he is, the man can call plays on offense as well as anybody. I mean anybody. I agree this would not be good for us
There you go. Says in contract, "no sheet from Jimbo."

He hired a name DC at Louisville, forget his name, but I believe that was the deal for the DC, complete control of the defense.
Petrino's Achilles heel would be lack of total control of scrimmages. You cannot emphasize defense when Petrino is trying to perfect his offense.
Have to admit, if A&M can pull it off, it's a heck of a move. If he's successful there early, I don't see Petrino staying very long before he takes another head coaching position at a P5 school. It seems mutually beneficial to me.
A look into the future …
Fisher - Petrino staff meeting.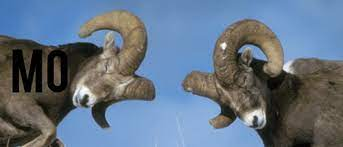 That's why I don't think it will happen. But whatta I know. Sometimes, I'm wrong.

That would be the source of conflict. Petrino would love not recruiting and just coach offense. But even as OC, you still have to play nice with others. If it happens, it will be very interesting to see how it functions. Like others said- the best term that fits is that it will be explosive one way or the other!

With NIL, less recruiting for CBP. Offensive players (portal) will want to play for him. It's a different world, some coaches will thrive, some will tank.

We and the rest of the SEC will have it tougher if Bobby goes to A+M. He is a great offensive coach. Jimbo could save himself with the hire.

/**/