We had heard rumors that Jimbo wanted to hire BP, but then Barry Odom lured him to UNLV. Briefly.
Why does Chris Low say "was briefly OC" at UNLV?
I give the marriage 1 year before Petrino gives the "it's not you; it's me" speech and moves on.
He was on Barry's staff for three whole weeks.
Who we go after if briles takes St job?
Sam has rarely hired people we think he would consider. Nobody was speculating about Travis Williams or Marcus Woodson, but here they are.
Does he try to hire BLJ back, since they worked together before? Possible, but I suspect again it would be someone not on our radar as fans.
BLJ just signed a contract extension at Illinois that takes him to $800K next year and $825K after that. We can definitely top that if Sam wishes.
I think it's more likely to be Petrino back-stabbing Jimbo to get the head job there. Jimbo is already walking on some thin ice and Petrino has a history…Ask Tommy Tuberville.
That's the first thing that popped into my head. I'd be nervous if I was Jimbo–his seat is already scorching hot, and now A&M will have a built in interim coach that could take over the reigns at any point during the season.
This will start a new trend college Football Coaches Portal!!!
Jimbo still has about 76 million reasons his job is secure. But if the PTB get so frustrated that they're willing to write the big check right now, there's your replacement.
I like it…some will land in a big time job and others will be left behind.
These two are truly worthless. They deserve each other. I can't wait to see this union blow up!
Which is pretty much what Andy Staples wrote for The Athletic today:
There were three basic criteria for Jimbo Fisher as he sought an offensive coordinator for Texas A&M:
The coordinator must run an offense that works in 2023.
The coordinator must have enough juice in the business and internal self-belief to tell Fisher where to stuff it should Fisher decide around game three or four that he'd like to take back play-calling duties.
The coordinator must be willing to take the job.
When you narrow it down that way, Bobby Petrino makes perfect sense. That doesn't mean Texas A&M's expected hire of Petrino to run the offense will work. This will either revolutionize an Aggies scheme that has grown stale, or it will blow up in spectacular fashion. There truly is no in-between, which will either make this thrilling for Texas A&M fans or positively hilarious for Texas A&M haters.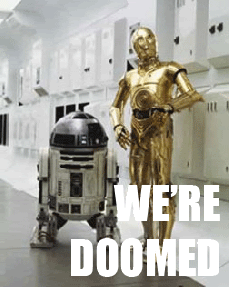 Personal feelings, disappointment of past aside.

Anyone want to face a BP offense when has major high D1 talent? Line forms to the right…

I think it's gonna be a Molotov cocktail…and I plan to laugh.

This is A&M we're talking about. No matter what advantages they have, including tons of money, 100,000 seats and a campus 90 minutes from an infinite supply of high school talent, they find a way to screw it up. Bobby has his own history of screwing things up, as you may remember.

No matter how bad they screw things up this just may work for a while and they're 9 of 10 against us as it is.

I know I don't. The guy is an offensive stud who goes down the middle of the field…none of that pansy ass throwing to the sidelines. Go get 'em, Bobby!

Like Kiffin, BP lifespan wherever he lands is brief & with his character in question. He can quickly build a program, but expectations are that it will again be brief & end badly. No one expects that Jimbo & BP & their egos can work well for very long. Will be interesting to watch.

/**/