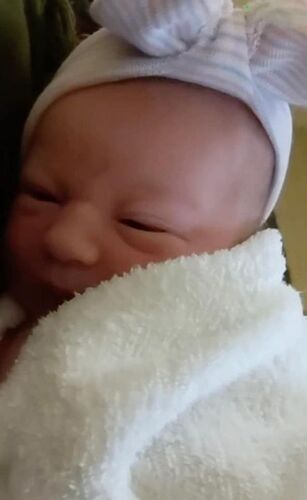 Hope the pic loads! I won't post other pics, except when she puts on her Razorback outfit I bought her!
She's a cutie Greg. Congrats.
Great! Told you about Granddaughters. That cute little girl already owns her Granddad.
Happy for you and your family. Such a blessing brings smiles and tears. So much joy watching them grow.
You can spoil the little bundle of joy and send her home! What a blessing! Congratulations to you and your family! She will make you smile and melt! I can't wait to see her in the Hog gear!
Congratulations. Wonderful news.
Congratulations!! She's a doll…
Awesome! So happy for you. I'm jealous
Congratulations…she is really cute.
What a cutiepie! Congratulations!
So awesome - congrats to you and your family sir!


. Congrats.

/**/