We had a real scare in our neck of woods today: a real, honest to goodness woods fire.
Someone on the bluff along Highway 5 burned something in their backyard. Not sure what (although it will come out eventually).
The fire came down a wooded ridge burning underbrush towards 10 homes in a 200-acre area. Our home and Becca's home were in direct path.
Tanker planes dumped retardant fire 4 hours and gave up. A dozer from the forrest service was brought in and cut a path down a power line cut from Highway 5 to the river.
Then a back fire was set 75 yards from Becca's home with hope that it would burn into the advancing fire. It did.
The Norfork Fire Department was amazing. Of course they did not go into the heart of the wooded ridge. Let it burn towards homes and used the dozer to cut a perimeter.
The wind was not horrible. That gave them confidence the ground fire wound not jump the back fire.
Our home is about 300 yards further East from power line cut. But the fire would have gotten to us, too.
They have pumper trucks that they could have brought into our driveway but not to far side of home, the direction the burn was coming.
The firemen never seemed terribly alarmed but when you see flames, it alarmed me.
Back fires are a great weapon when you know the wind, etc.
I've thought the power line cut on the ridge was an eyesore. Not any more.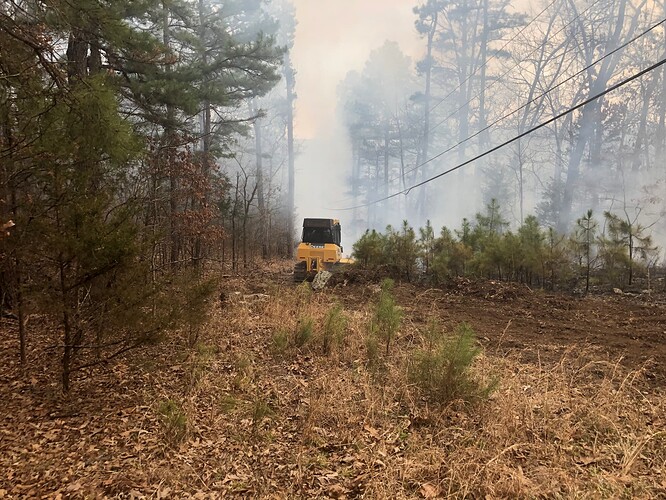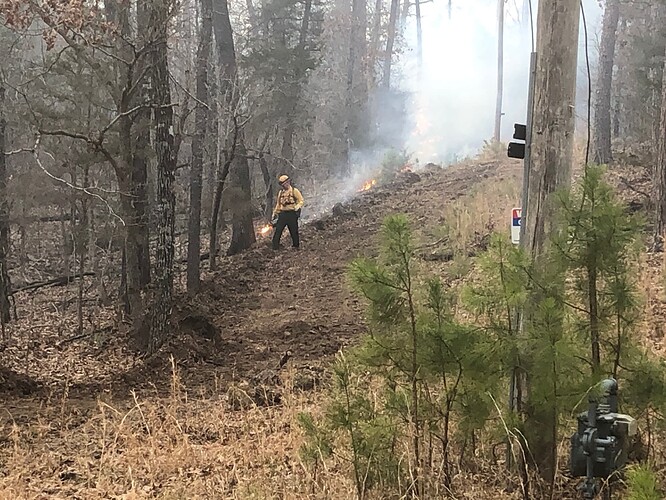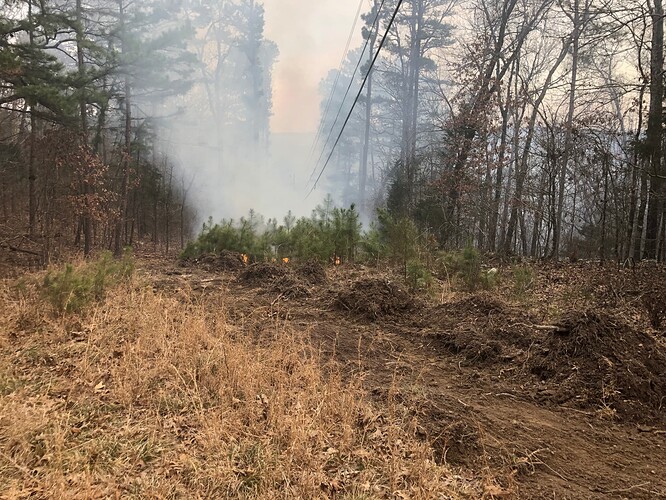 The last photo was the fire coming up the hill. The dozer had been down already once. Then they lit the back fire. Then they went over the black dirt (burn) back fill again. The dirt turned over by dozer was moist.