Those of you who have followed my travel on this COVID-19 study probably noticed that I've spent a lot of time in Big Ten country. Same is true this weekend, and I actually detoured to a B1G campus on the way to the airport (which is owned by that campus, the University of Illinois).
U of I is only four years older than UA, and Old Main was a copy of the original U of I building, known as University Hall, which no longer exists.
Illinois Memorial Stadium is almost 100 years old and it still exists:
Across the street is Assembly Hall, now known as State Farm Center. Pretty ugly but it's been a great home court advantage over the years.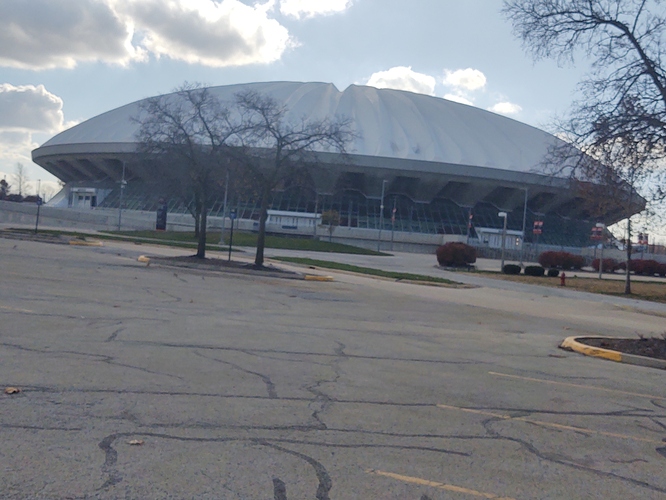 Enrollment is 51,000, almost double UA's. The rest of campus (at least what I saw) is nice, very modern, not many old buildings left over.