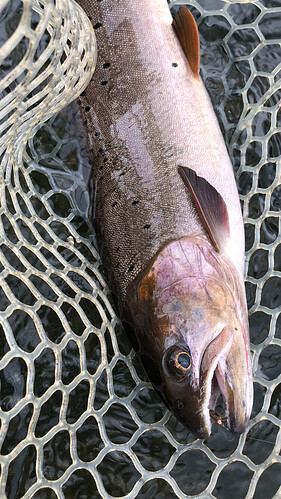 This Bonnieville cutthroat was caught about 6 pm this evening on Norfork River. They shut off generation in a surprise about 4 pm. I went down to wade about 5:30 in the heart of catch and release about 50 yards below shoal where Trout Unlimited planted Bonnieville cutthroat eggs 3 years ago. This has to be from that planting. Jean Ann and I helped plant the eggs.
This was caught during a Caddis hatch sub surface. Probably 16 inches long.
Such great fun. I feel like a proud grand pa. Caught about 15 fish, rainbows except for this tough fighting cutty.
I flicked the fly loose with my thumb and released it without being touched.
Fly fishing can be terrific fun. This was a fish I helped bury as an egg in my river, caught with a fly I tied.
Excuse me for gushing.