That would be scary good…
OMG> We would be a serious threat to make the final four.
Just stumbled across this tweet about Bama and Obanor's Top 4. I do not know who Drew DeArmond is or his confirmation about @Andrew_Slater & @BamaRoundball info. But here is it and seems to be down to a 3 horse race with them thinking Arkansas in the lead for Obanor.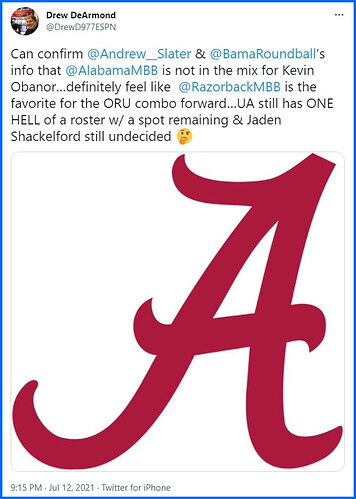 Sure hope he gets this one correctly.
Obanor was awesome in the tournament last year. This guy can really play. Hope we get him.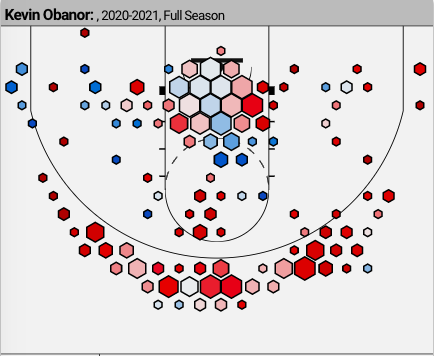 Big fan of his game. He ranked in the 97th percentile nationally in above-the-break 3-point percentage (47.3%) last season, according to CBB Analytics. Matchup nightmare.

NIL playing a part in his decision? He would probably be top banana at TT, in both play and NIL. He may see Arkansas as ORU part 2. With Devo and Abmas being number 1 at each place. In my mind, there is no comparison in which one would be the best "team" with Kevin on the court. Hopefully, best team and all the publicity that comes with a deep run in the NCAA tournament will win out. Also, there should be no doubt in his mind which coach can better prepare him for pro ball.

This topic was automatically closed after 30 days. New replies are no longer allowed.

/**/