That's a new look. Haven't seen this one before.
I've never been the biggest fan of that font, but I gotta say I think those are pretty sharp. And it seems the baseball Hogs have had pretty good success sporting that font!
Tired of that font. Just win.
Us stinking lawyers only use Times New Roman. Get some of that TNR on the unis or I'll sue.
Times New Roman looks like this: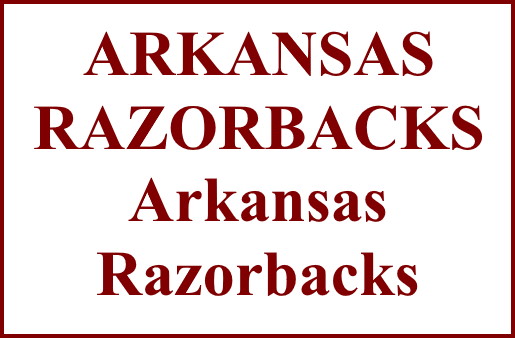 My choice

National Champions… in whatever font you want

They're bad. I don't know why the refuse to go back 100% (color, font, everything) to the early-to-mid 90s unis. They were beautiful—and yes it's mostly because we won so much in them.

RAZORBACKS-big letters, clean.

/**/