Just for fun, a comparison of four teams that would be somewhere around the bubble line if Selection Sunday was today.
Info screenshot was taken from the team comparison page at bracketologists.com, mainly so I don't have to type all this: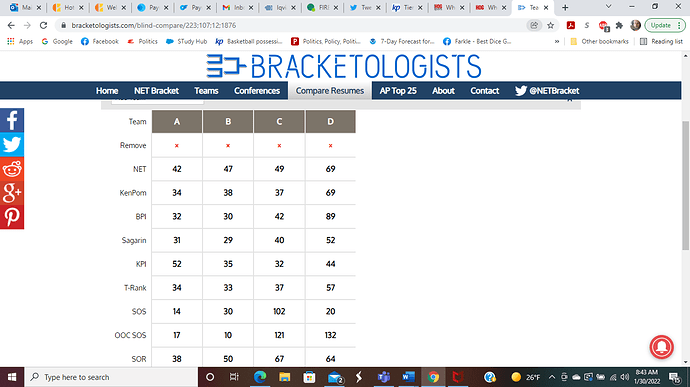 and page 2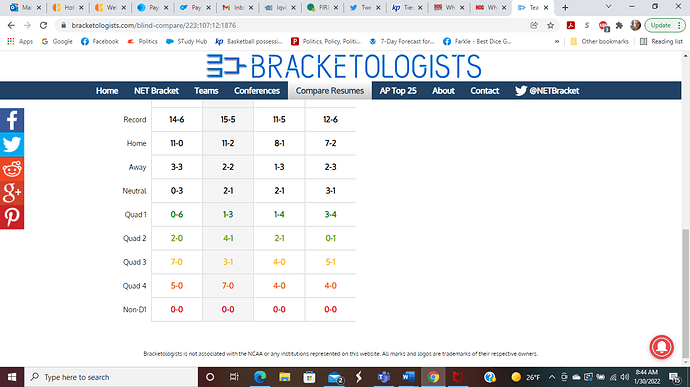 Which one is lowest on the Bracket Matrix (all four would get in according to the Matrix, but just barely)? And can you figure out which school is which?