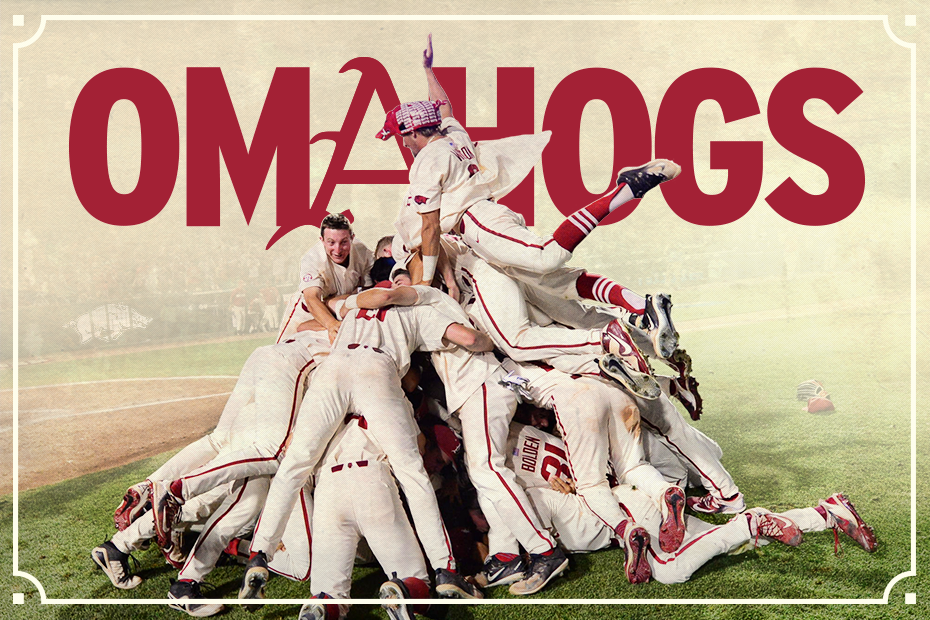 Pretty neat . . . "cheerleader" Hunter Wilson with the Hog Hat on is the "cherry" on this Omahawg Sundae . . .
I like it Swine. You can come up with some good ones pretty quick!
Off the UA Twitter feed. I didn't make it. I have no graphics skills whatsoever, but I know where to look for stuff.
Simply Hogsome!

Very cool! Hopefully you get to make a national champion one pretty soon

Sooo-ieet.

I'd love to see one more like it in about 2 weeks or so.

By the way, that does not depict a dogpile. It depicts a Hogpile, as I informed Aaron Fitt of D1 Baseball on Twitter last night.

/**/