Anything new here? Been almost a month now.
Just so y'all know, it wasn't me. Muss didn't even invite me for an interview

Is there any truth to the rumor gashog is on the short list?
DPG will go up if he's the one.
I think Swine was interviewed

Not sure bout Gas
Nah. If I'd been interviewed they'd have announced me by now.
I wonder if Dudley is under consideration?
Muss may be waiting until Dudley gets the clearance from all of his doctors.
I hope its this guy…he's a recruiting dynamo!!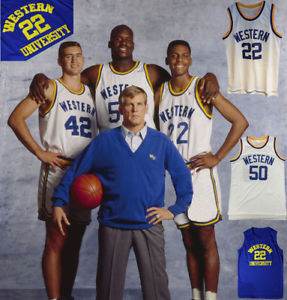 Someone here owes me $100
Could that be Neon, aka Shaq?
Reading elsewhere Muss hired David Patrick anybody seeing this?
Correct. David Patrick will be Associate Head Coach.
Yea its all over twitter… Here's Muss' tweet.
deleted - posted in today's thread on David Patrick.
Blue Chips was an understatement to the corruption out there these days. Very good movie.
I wouldn't bet on him being here long. He's destined for a high major job.