That's only because the SEC has more teams! [sarcasm]

It couldn't be because 13 of the last 17 national championships have come from our conference.
If you choose Georgia or Alabama, you play with, and practice against, a bevy of 5*. And, if you choose another school, you get to test yourself against those teams and several others each year.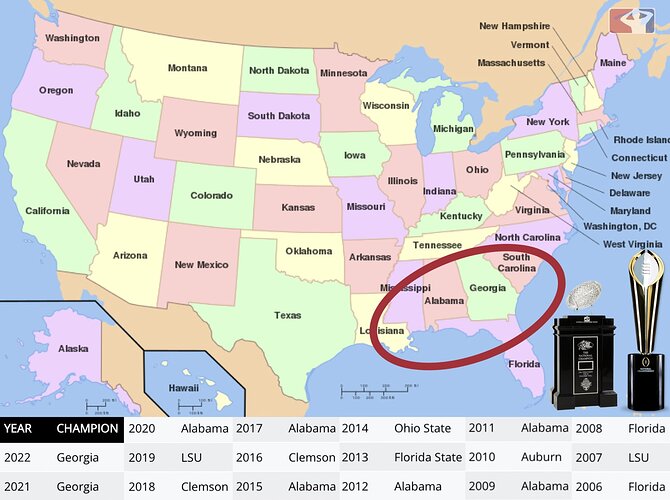 Chicken or egg. Are we winning because we sign more 5-stars, or do we sign more 5-stars because we're winning? The answer, of course, is probably both.

A question might be the distribution of 5 stars by conference and teams making the championship playoffs plus a distribution by conference and teams not making the playoffs.

This topic was automatically closed after 30 days. New replies are no longer allowed.

/**/