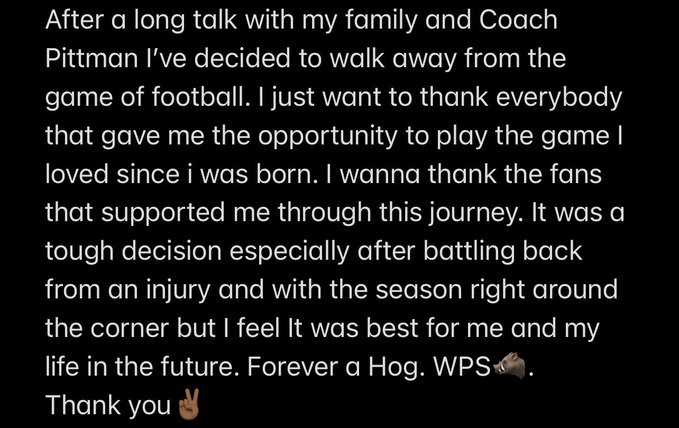 All the best to Koilan. He's fought through so many injuries in his career. A terrific family and a good kid from all accounts.
Koilan became a father in the summer of 2019. One of my favorite interviews was with him about fatherhood. He smiled the whole time. I hope this move leads to happiness for him and more time with Kairo.
I was so disappointed that his Dad went to OU (a terrible recruiting season), but I was really pulling for Koilan to have a great Hog career. Sad that he had so many injuries, but glad he desired to play for the Hogs. Wish him luck moving forward.
Wish you all the best young man! Glad you played as a Razorback and it is something of which you will always be proud to have done. I hope it is only the first of a string of great accomplishments for you in this marathon of life. Godspeed!
All the respect in the world for this young man and his family to. Wish you nothing but the best in life, Sir.
Once a Hog always a Hog.
This topic was automatically closed after 30 days. New replies are no longer allowed.