Hearing more and more that this might not be as unlikely or far fetched as once thought.
Dudley, Richard??
His dad has said if Coach A thinks he's needed and can help he'll play, but ideally he would like to see Justice redshirt.
Will depend how he does in practice and the needs of the team.
why?..if he can help the team be better today play him today…good players don't stay in college the full four years anyways and as inpatient as a number of the fan base is with the coaching staff we have to have a sense of urgency
I doubt he'd make that much impact. We've already got a PG that can handle the ball and distribute but isn't a great scorer. Justice would be more of the same at this point. I agree he has more upside but not between now and March.
My educated opinion from talking to Fitz, Justice and Arkansas coaches.
He's not going to play unless there are injuries.
There is no reason for him to play a few minutes and a few games and take away one of his years for that
I think he has a chance to be a fantastic college player down the line, but…he's 5-10. Because of that, he's not one and done or two and done and probably not three and done.
Arkansas needs to do what is best long term for Justice and for the team.
Fans don't need to want him to do what they think might be best for them…and not what is best for the kid and the program.
5'10 is no excuse, if you are a dog you are a dog…period
Tremont Waters is small, so is the Jared Harper, so is Tyler Harris etc… With aau ball being what it is today kids are more ready than ever to make an instant impact if Juice has the Juice you use him…My sentiment probably would change if Jalen Harris could make a jump shot on a constant bases
Yes, he is a dog.
We'll have to agree to disagree.
The fact you mention Jalen Harris as a factor is just what I am talking about.
It's not the best long term for him or the program in my opinion
That's it. Since our coach is safe in his seat right now, the is no reason to make a decision based on a small number of vocal fans. If we had not been to NCAAT 3 out of last 4 years, if ticket sales and revenue were not trending up, if recruiting was not trending up, if the program wasn't the third best in SEC over the last five years, you would have a legit point.
Those small number of fans have set Sweet 16 as the current bar and created a false sense of urgency. There is no such urgency this year. It may be next year, but not this year.
I think Dudley's point about 5-10 was that he is not going to declare for the NBA early. Hardly any Spud Webbs in NBA now, He will be here 4 years. Same with Waters.
BTW, if he plays this year, there will be some who would declare in four years that it was a major mistake not to redshirt Justice now.
I hope you're right and Hunter Yurechek see things both the way you and I see them…But the rhetoric from some of the fans worry me, If Hunter is more of a politician than an Athletic Director then I can see him following the disgruntled group in oppose to making a sound decision that is better for the long term of the program…I think we got the right staff and they will win big if their course doesn't get cut short by some fans who don't realize how far off razorback basketball was prior to this staff's regime
if they are declaring that in, God willing, four years than this staff probably would be run out by 2 or 3… If 2020 is so and only God knows… then the opportunity is there to get a championship caliber roster on the court and if we win a conference championships and a national championship within that time frame no one is going to be talking about why we didn't redshirt justice hill
Dudley what kind of impact is Hill going to make?? I see he can really handle the ball but can he finish inside? can he shoot the 3? these are things we are missing from our PG,I love how Harris takes care of the ball but needs to contribute more in those areas IMO.
You are correct, right now Justice and Harris have similar strengths and weaknesses. The main difference I see now is that Justice has a nice looking stroke from 3-point range, while Harris' stroke is a bit ugly. He seems to have a follow through that tends to move to his left. It looks like he's pushing his shoulder forward. It may just be a confidence thing, and he's trying to aim and guide the ball. Most of the time his free throw stroke looks fine, so maybe his 3 shot is correctable as he gains confidence.
I believe that Justice will end up being a better defender than Harris. I don't have anything substantial to say why I believe that. I just know he has exhibited a great desire to compete and excel at whatever he's doing. That desire, with his athleticism, is what it takes to be a great defender. I also believe he got that from his dad.
Justice's height could be a defensive liability.
Having been around Hunter Yurachek a bit now and having several conversations with him - and he knows my history with the program - I believe he will make a clear decision if the time comes based on the coach and the right direction for the program and not to appease a minority part of the fan base and they need for change.
I take him as a AD that listens to the fans and those of us who have been around the program for a long time, but looks at the whole picture.
If Arkansas goes 6-12 in conference play this season, I have little doubt Coach Anderson's seat would be hot if he were to have a subpar 2019-2020.
But I get the impression that Yurachek believes in his football, baseball and basketball head coaches at the present time.
All the following is based on playing high school and AAU basketball so you must factor that in.
Great point guard/ballhandler. Can really distribute the ball as can Harris, as evidenced by the fact that Harris is averaging 6.7 assists per game. That is second in the SEC this season to Jared Harper, who is averaging 6.8.
Justice's outside shot is good, but I would not classify him as great or pure shooter.
He is really, really good at getting to the rim in high school. We will see how that translates in college.
I am a big fan of the young man himself and as a basketball player. It has great potential.
But I will not proclaim him as a savoir or bonafide great player until I see him play against college talent.
I do expect him to play a great deal next season and eventually take over the job.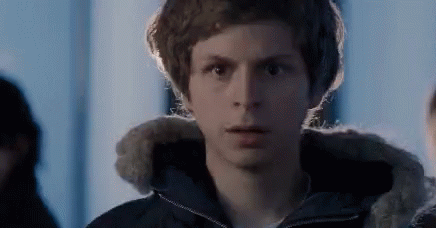 Unless Justice Hill comes in and is a clone of Tremont Waters then you sit him this year IMO.

Same discussion going on in another thread about Trey Thompson not redshirting & could be of help now.
Don't see why we would burn Hill's redshirt for only a month or so of limited playing time while adjusting to the college game.

/**/