He will have a very hard time finding another power 5 AD job, in my opinion
They'll probably put him in charge of the NCAA, lol.





He deserved it, Grass Carp got him fired.
Well, at least he wasn't Frank Broyles or a disciple of Frank Broyles. New blood. Have to admit Long filled that criteria. So did Petrino. I have no problem with new blood, and some like Muss work out swimmingly, but when I need a transfusion, I am not making a special trip back to Arkansas (for that).

Kansas has to hire a new AD, who then has to hire a new football coach. Kind of screams "interim head coach for 2021", and a difficult coaching search during the fall-unless the football gods grant the interim some unexpected relative success using Miles' recruits.
Worse yet, the new AD will step right into the ongoing mess with the NCAA investigation of the basketball program. There's a good chance the flagship sport will be fighting a tough set of sanctions and possibly even looking for a new coach in the next year.
The number of ADs or even assistant ADs at other schools willing to take that challenge may be pretty small, unless Kansas seriously overpays.
Then again, they may be primarily concerned about the new AD sticking with the company line Jeff Long had been pushing that Bill Self and the basketball program were not cheaters, but mere victims of criminals. If they announce anyone with current ties to the Kansas Athletic Department has gotten the permanent gig, that tells me their main goal is fighting the NCAA until the bitter end.
I will never forgive the man for the atrocious forward facing hog logo (clip art, more accurately). What a freaking disaster.
You mean the pink puppies logo?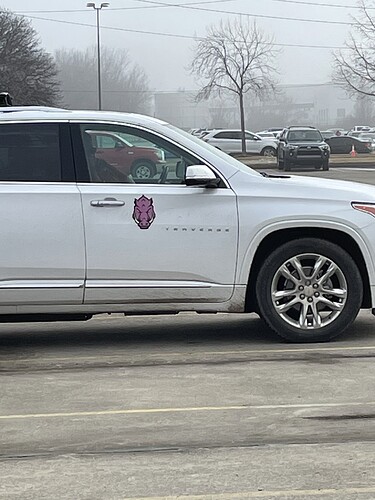 Funny he had to wait for Miles camp to inform him about legal issues just prior to it made public. Hmmm, how did that get missed initially, maybe because Miles being an ole Mich buddy didn't even inquire to deep about anything.
"You're Hired Buddy" No search firm needed, save the money.
I understand ASU has an opening for an AD
Amen! And he wouldn't license us to use any of the old logos. Those days are gone and I have made a lot of sales using the old logos on Peter Millar shirts.
Na, they hired Memphis' old AD. Who may or may not have done something inappropriate and mysteriously resigned to chase another job opportunity in 2019
Also you left out his greatest sin, getting rid of the slobbering hog.
There was a time when many people were worried about losing JL to other schools.
Not me. When he wholesale purged good people from the athletic department he lost my respect.
I was one of them. I didn't appreciate (or know) about most of the things he did poorly or simply wrong. I thought it was good for the UA that he chaired the playoff committee. I also thought he did the right thing in both hiring then firing Petrino. I thought the Bielema hire was a good one.
I always thought that was a mistake, but I didn't realize just how extreme he took it.
Long seemed to be the right man for the job at the time. After all wasn't he sorta hand picked by Frank to succeed him. I remember their was a lot praise around the state for a few years.
Then being chosen as head man of the very first playoff committee said something.
Expanding facilities, the Jones Center, lot of cosmetics put in place. A money monger. All the while he was systematically cleaning house of the old guard.
His true colors came out and his ego with the CBB issue and about that same time a lot of other stuff started to surface. Baggage mounting.
He will carry some heavy baggage now everywhere after the Miles debacle.