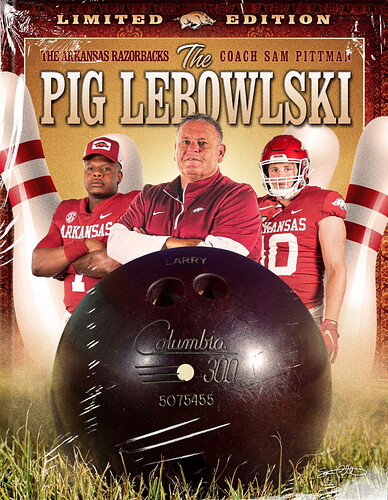 Had to edit it a bit… wanted the change the "BIG" to "PIG". I just felt it was more apropos and it took me a bit as the blended background the letter colors made it tougher than I anticipated.
Larry the bowling ball sure motivated and inspired the hog players in the past! Along with turn the juke box on.
Took him a while…but he finally made an appearance!
IMO our Bowl game seedings just went up…

MO huge!

/**/