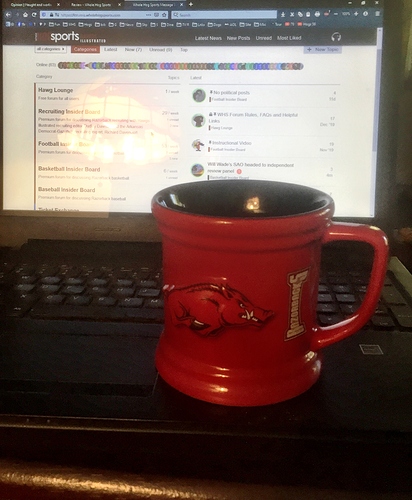 I'm ready for some Hog football


to go with my coffee. Woo Pig Sooie!!
Now for the other stuff: I logged on here to be greeted by two posters taking shots at each other. I deleted several posts from the PAC-12 thread. I opted out of my tickets this year and I'll be here all day. Y'all might want to review the rules for posting on the WHS message boards. Calling each other names will get you put in a timeout.
Now enjoy the football.