I received the following images from ColoradoHog along with accompanying messages.
I took this a month ago. It is the American Cemetery above Omaha Beach. Freedom is not Free!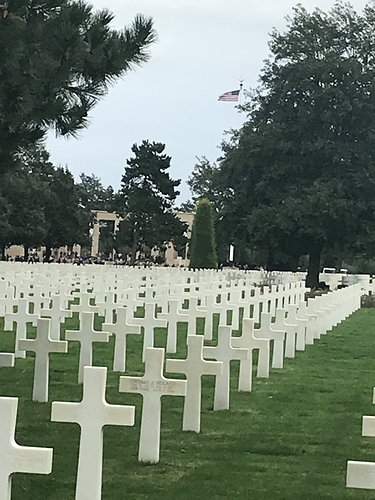 And this, also at Omaha. Title - America's Youth came from the sea to save the world.

If you can go there and keep a dry eye as well as pride, you are sick.

Way more important than a Football Coach.