That beat down was beautiful.
Me too. I'm watching the replay right now.
It's been a long time since I can remember seeing a Razorback crowd that didn't want to leave quickly to beat traffic. We all just stood there screaming, grinning, high fiving, and just taking it all in!
I talked to an older gentleman on the way out of the stadium, using a cane, who said he was 76. He told me that storming the field after a huge Razorback win was on his bucket list.
He said he told his grandson, who had brought him to the game to help him over the wall. Of course his grandson did not want to fearing he would get hurt. The older gentleman said he told his grandson "by God I've always wanted to do this. Now you get me over this wall."
He said he just had to feel the excitement of the moment and it was fantastic! I just said, good for you, and now I'm pissed at myself that I didn't get out there and do the same thing!
What a great story. My first reaction was that I hated seeing that, but the more I thought about it and our last 9 years, I decided, "what the hell, enjoy it"
Yeah was Awesome,already watched it again and probably will again before the day is over.
I've rewatched once…#2 will occur once Mary heads to bed…
It wasn't Texas, and I wasn't 76, but my son and I (54 at the time) went on the field after we shut LSU out in 2014. That was special to me because his grandpa played on that field, and of course I had been on it hundreds of times going to practice every day for five years, but he had never been there. And he hasn't been back, but that one night he was there, we got the Boot back and we stormed the field.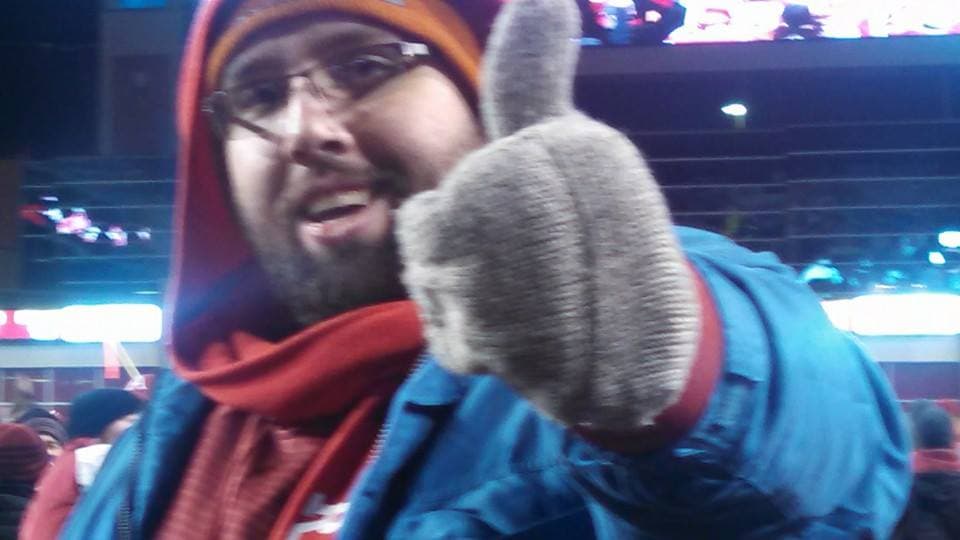 That was borderline erotic, too.

I too was at the game and still riding the high. It was a great high having my son with me. He's not into sports at all, but wanted to see what it was all about. He probably got more enjoyment from the band and the light show in the 3rd quarter, but one thing for sure was he asked me before the game "why were the 10 or so Texas fans in front of us being so rude?"(to be fair the 2 main ones were drunk before the game started). I loudly stated "because UT fans have an inferiority complex and have to compensate with over the top arrogance!" None of them turned around, but after the first touchdown by Arkansas, virtually all the Texas fans near by sat down and said nothing most of the game.

But the blessing is it was my son's first game and he wants to do more.

Good notes from Hog fans. We may be getting our mojo back. Our team played like wild hogs. Razorback nation is pumped and you have to know that practice will be a little easier now. These coaches have their attention.

My daughter and I couldn't pass up the field celebration. Still a fool at 78.

Aloha,
The UA athletes (from other sports) Were really into it. They led the charge onto the field.
UA…Campus of Champions

I saw folks coming from the north end of east stands almost immediately. Students were pretty fast, too. Those folks from north end had come through the Texas section just before the first kneel down. Not sure how up they were but they had plotted their action.

Aloha,
Your timing was perfect for your son's first Razorback football game! The downside, it will be challenging to repeat or beat the 2021 Texas whuppin! Bet your son will always cherish his first football game with his dad. Priceless!
UA…Campus of Champions

I loved the part of the video where HY is talking to the state trooper about the impending field storming. "We're gonna get fined but if we try to stop them somebody will get hurt."

And he was absolutely correct. I was impressed when I saw the goal posts being let down to avoid damage or injury as result of storming of field. Someone had at least thought and planned in case this happened and after the North Texas punt return debacle , I wondered if anyone had thought about much of this stuff. Glad to see the excitement return. Pure passion is something to enjoy.

Same, my thought was basically, don't give any of our starters Covid!! lol But it was great to see.

This topic was automatically closed after 30 days. New replies are no longer allowed.

/**/