My guess would be BLJ, since he worked with Sam under BB, but Sam has been known to surprise us.
Barry Lunney Jr.
But Sam has connections way beyond what he made here. I did not expect him to hire KB when he got here, but he did. If KB leaves, there will be no shortage of good candidates anxious to keep/work with KJ and Rocket.
How about the fans for OC? They have seemed to think they know more about calling plays than Briles or anyone else does. For years.
The fans did more to run off Hatfield than JFB did, IMO. Not that Frank was blameless in the matter either. Winning back-to-back conference titles wasn't good enough. Haven't won a title since.
Brennan Marion is intriguing to me.
I had to look up who he is. That would be two OCs plucked off Odom's Vegas staff in a few weeks.
Ah, the life of a college assistant. Marion has had eight jobs since 2015. UA would be nine.
I would look closely at Warren Ruggier the Wake Forest OC for the last 10 years his team has never been less than the top five in scoring the last 5 years in the ACC.
He is a very good OC and runs the RPO offense although it's a little bit different than what we ran it under KB
I guess I am one of those fans you're talking about and I'm definitely not saying I know more than KB but the big problem I had with him was is his reluctance to throw the ball in the middle of a field which is pretty much the weakness in every defense. We also had problems in the Red zone which cost us 4 games this year.
We put up big numbers so he did a great job!! but IMO we could have put up bigger numbers had we taken better advantage of what the defense was given us.
I'd say the slow mesh is a LOT different than any other form of the RPO. The QB takes his sweet time in deciding whether to hand off or keep, so the back has to be very patient as well.
Yeah I didn't really want to say a lot but yes it is much different.
I saw an article recently on TCU and it had a list of OCs mentioned it it, like 3 or 4. For the life of me I can't find it now, sorry. All of them were very interesting. I think Jeff Leeby was one of them.
Yeah I've seen Lebby mentioned for TCU as well.
I went back and looked up Pittman's quote from December 2019 when he was asked about what he desired in an offensive coordinator.
"What we want is to be versatile. I love the RPO game, I like the quarterback read game. I like the 11, which is one tight end and three wideouts. I like to throw the flash screens and different things that is into the RPO system."
Briles obviously checked those boxes. I would think someone who is doing something similar would be targeted if there is an opening.
I agree, but is he attached at the hip to the HC there?
Found a 13-minute deep dive video on the slow mesh. They use the 11 but the TE is lined up as a wingback.
Great review of Wake burning Florida State on a corner blitz out of the RPO.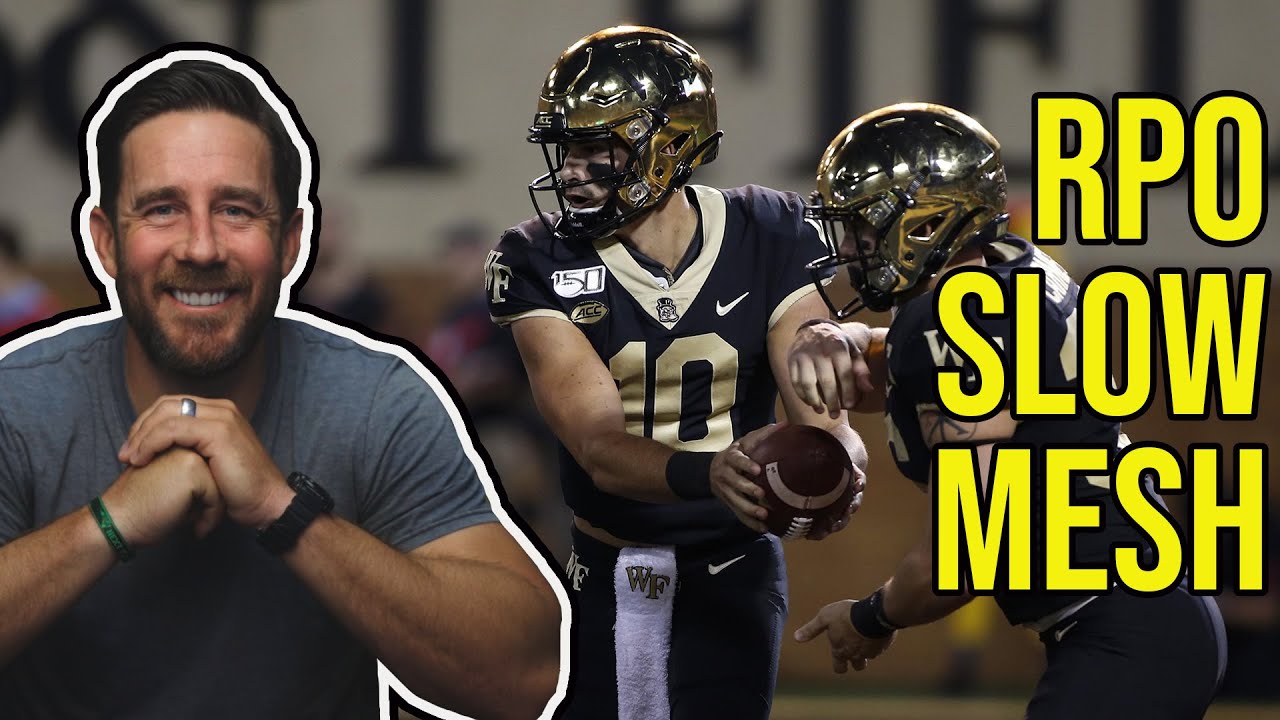 Yeah that's what I don't know about him.

This is the name to watch. Would be screwing Odom but he is a name and good at it.

I wouldn't mind seeing if chip Lindsey or Seth litttrell would be interested.

Lunney ain't coming back

/**/