Naw, that's the color that Tennessee wears.
Which is why I lumped them together. Big puke orange mash.
It is against the rules to have a brown jersey. Because it matches leather. So they call it burnt orange. But it's brown. Same color as football.
Wyoming and Brown wear brown jerseys but they're way darker than a football.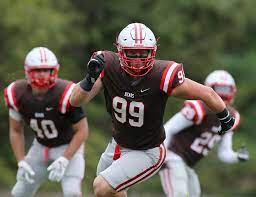 Maybe I'm wrong. Not supposed to be the light brown.
Not to mention the Cleveland Browns.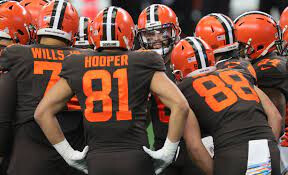 I believe that dark brown is OK, but I could be wrong – or the rule has been abandoned.
The orange that Tennessee uses is the worst. It looks yelowish.
Even the brown orange of Texas looks better than the Vol orange.
The rich orange of Florida or Aubrun looks good.
None of them look good. I can agree that some are better than others!
It's equal opportunity: Deer hunting, highway cleanup, county jail inmates, traffic cones and football games.
Exactly Jeff. I remind my Vol neighbors about that often. They take it pretty good.
This topic was automatically closed after 30 days. New replies are no longer allowed.