I hope so if he does I will watch SEC a lot more.
I agree, I won't miss him and his completely Alabama biased opinions. He needs to simply stay with Alabama and cover them full time which really wouldn't be much different than what he does now. The network needs some new identity and much less biased personalities.
We don't need to watch for instance Kentucky vs Mount St. Mary at prime time on a Friday night.
I hope the network will get rid of the totally stupid Marty and McGhee crap as well.
The network needs to provide more coverage of other sports within the conference and not keep rerunning games, studio shows.
Overall the network IMO is very Bush League with its programming content and needs a creative overhaul.
Go Hogs!
One other thing. I seldom if ever see anything on SEC-2.
Finebaum will likely land a good job. He's a very talented writer. I don't care for him much on his TV or radio gigs.
They show stuff no one wants to see when there r numerous sporting events in the sec taking place. Far as Finebaum goes I could care less. Don't watch it and won't. Someone needs to take over programming on that channel. Thank goodness for watch ESPN.
Is he being added to our coaching search?
Finebaum has a good radio face
Yea radio doesn't expose his ears so much.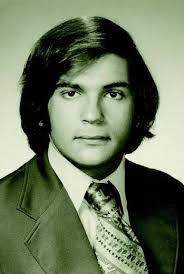 Gee Whiz y'all. What's a fella to do?

Should have continued that same comb-over in his later years.

No doubt the SEC network & other teams became tired of Finebaum's smug promotion of his personal favorites, especially Alabama.

No one needs to see that much ugly face-time on any station…

Lol back in the day "black and white pic!"

For all the angst you guys seem to have about him, he gets big ratings and makes a lot of $$$.

Just saying

Stephen Colbert probably gets high ratings and makes a lot of money too. I have never watched him though and, while I never say never, I won't ever. There are tons of people that have nothing better to do (Or choose to just waste their life) than watch some mind-numbing personality on TV.

Colbert is brilliant and funny.

He's a good watch.

I agree. I watch him every now and then and I always get a laugh.

I'm not a fan but he's been around a long time so he must be doing something right.

Chad Morris made a lot of money. What's your point?

Ole Chad didn't get big ratings…

/**/