He actually tweeted this during the game.
That's makes it even better. I thought the time of the tweet was the 2:29 AM time listed at the bottom of the tweet? I also noticed there have been 5,400 likes on his tweet.

Not necessarily the time in his time zone. I went to HY's timeline and it said that tweet was 18 hours ago. Which would have been during the game. And when I just called up that particular tweet it showed 9:29 PM, which also would be during the game.
Oh, OK, I didn't know how to gage actual posting time other than the date listed on the tweet.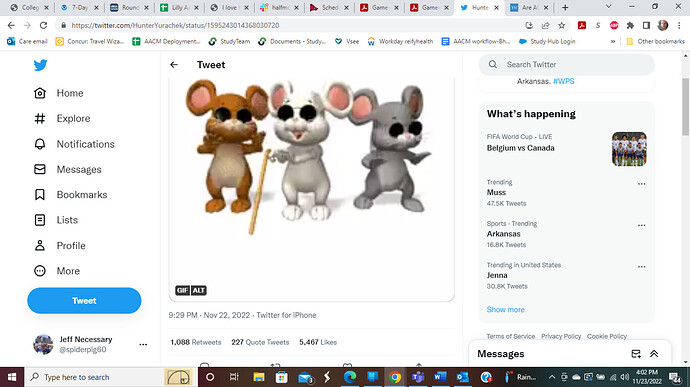 This is what I just got calling up that tweet. I'm guessing that's Central time, but it could be Eastern.

Thats strong support for his coach!

/**/