I will give you the fact of SEC vs Big 10, but this is impressive. Just focus on the year to year record.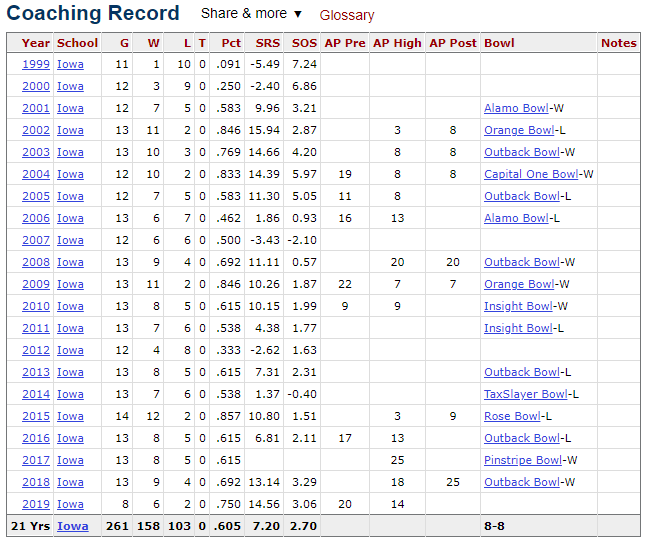 Similar states…surrounded by better programs. This should be the STANDARD for Arkansas.
I live in Nebraska now. Never paid much attention to Iowa before. They sure seem competitive in most games. I've been here 9 years now and don't recall many 50-ish to 17-ish blowouts.
If they can do it…