Just updated with some huge news. He will be making an official visit to Arkansas.
Looks like he weighs more than "215" to me!
A strong looking man. SEC ready. Is he going to be able to play linebacker too?
Noticed USC has been recruiting him since 2018.
I am surprised UCLA is not in the picture. I wonder if he is not interested in the Bruins or is it the other way round that UCLA staff knows where he is headed and doesn't want to waste their time?
247 has Kijani ranked #8 overall. 247 composite had a top 6 that included all of his final 7 except Texas. So, I guess Texas is the newcomer in the bunch. Probably jumped in there after their recent head coaching change.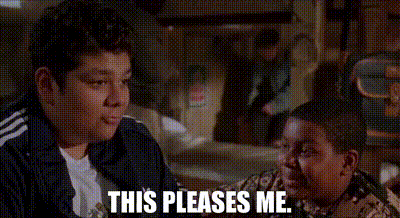 Coming in for an official is HUGE news and yes, this is a HUGE Man already…whoa!

Richard, I have a question. I see you deleted the article I had linked from 247. It was a public story, not an insider article. I haven't been an insider member there for 5 years. Am I not supposed to link any 247 articles even if they are for public consumption?

I prefer not. I could be wrong but I don't think other sites allow links to competitors whether free or pay wall.

OK, Thanks. I won't link articles or info from 247 or Rivals anymore.

Doug Joseph will breakdown why Arkansas made Wright's top seven in tomorrow's column.

This topic was automatically closed after 30 days. New replies are no longer allowed.

/**/