Last year I posted a message about a concern I have with the Hog's entrance at RRS before the players and coaches run through the "A."
My concern is about the potential exposure of the players and coaches to an oxygen-deficient atmosphere due to the nitrogen fog they stand in for several minutes. I'm curious if any forum members with medical or safety experience concur.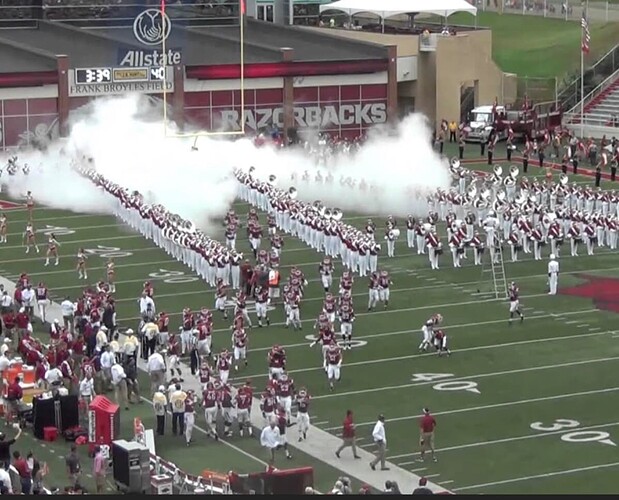 The air we breath is about 20.9% oxygen and 78% nitrogen. According to OSHA, the adverse physiological effects of oxygen-deficiency can occur when the oxygen concentration falls below 19.5%. At a level of 19.0% oxygen, effects in some people can include impaired cognitive function, increased heart rate and respiration, and decreased coordination. These effects can go unnoticed by the exposed individual.
When a large amount of nitrogen is released into the air by a ground-level fog machine at RRS, the concentration of oxygen nearby decreases. A decrease of 1-2% can be significant. Is the drama benefit of the fog worth the potential risk to the team's performance?
Some teams and fog machine vendors avoid ground releases by directing the nitrogen (or carbon dioxide) gas upward. Makes sense to me.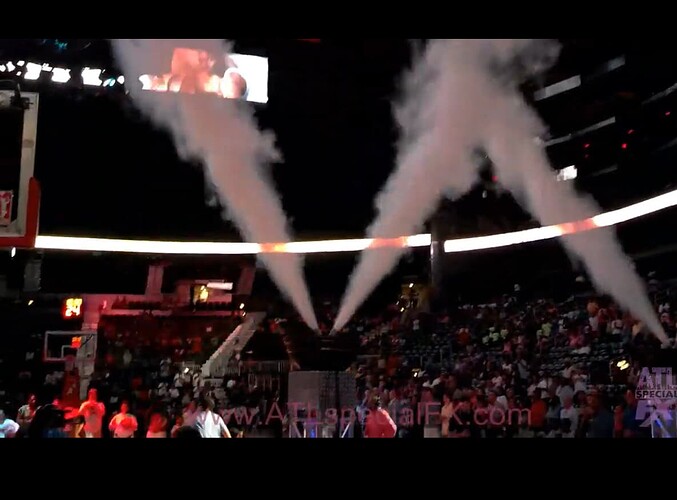 Perhaps HK and CSP have already addressed this issue and have mitigated any possible adverse effects. I hope so. We need fast starts.
[I have decades of experience with industrial safety OSHA compliance. I've known people who died from moderate oxygen deficiency. I almost died myself rescuing an unconscious colleague who passed out from a brief low oxygen exposure. So, I may be a little overly concerned.]