That's big. Turned down Deion.
Not gonna call him Coach Prime.
It's ridiculous.
His prime passed long ago; his media fandom lives on.
Very good pick up for the Hogs! with several very good offers. Throw the ball up KJ!
Awesome!! Love this guys game, think he can come in and make an immediate impact.
How many years does he have?
So glad this young man will be a Razorback. Absolutely thrilled. I hope he leaves with his name carved in concrete.
I hope he has as big an impact in the program as another #4. I really enjoyed watching Jarius make highlight-reel catches.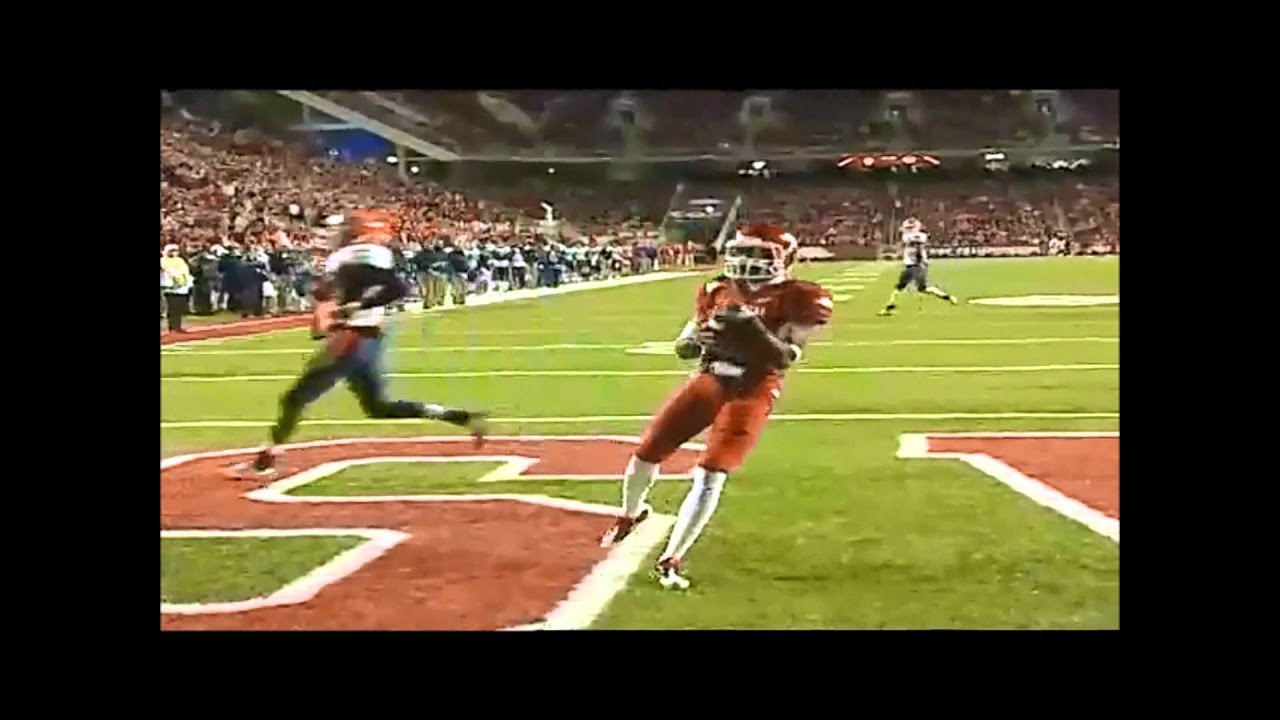 My favorite highlight of Jarius. (and this is in the same game as Joe Adams' incredible punt return for TD)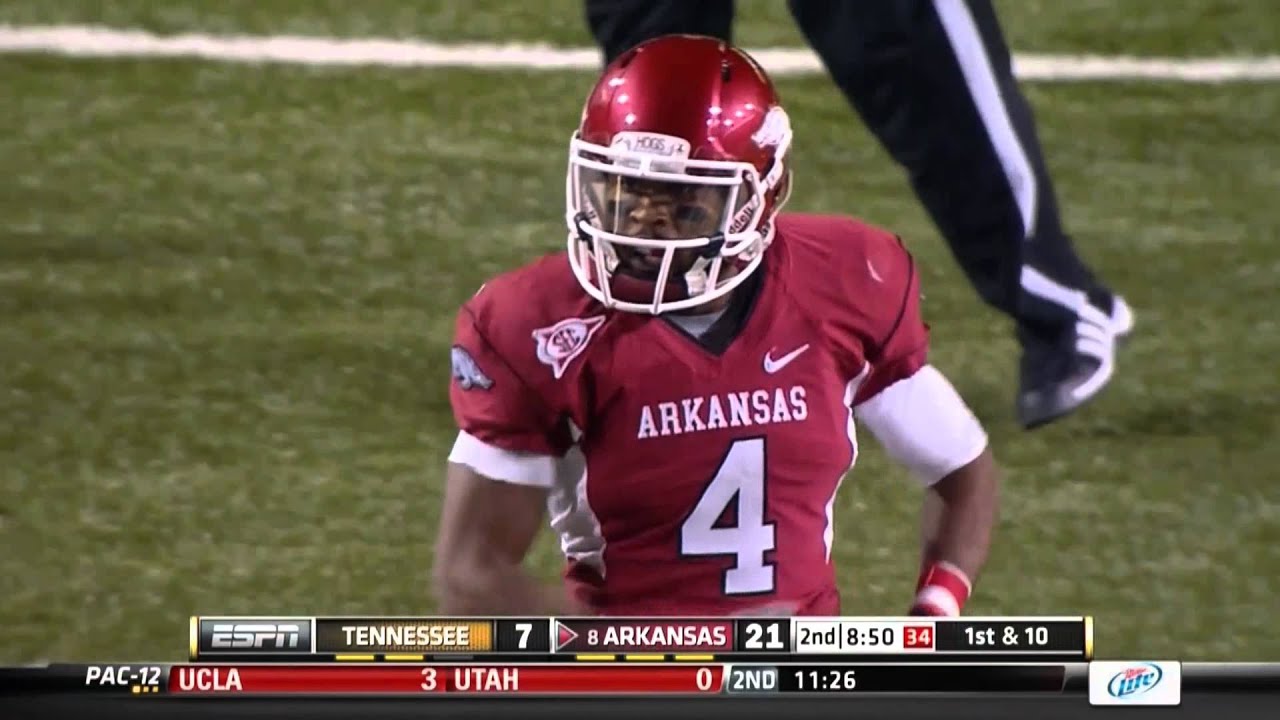 Great I hope that's right
It might be ridiculous to you but he's not recruiting you.In this new recruiting world,Social media,NIL this works for him ,and coaches like him see our own Coach Muss.He will attract these kids,but be thankful that we got one (Tesla )that he wanted
Thank you Issac for choosing the Arkansas Razorbacks, wishing you the best and look forward to seeing you take the field as a Razorback! WPS
This kid has a retro late-70s hairstyle - lots of hair.
Keon Hatcher was another pretty decent Hog receiver wearing #4. He's still playing in Canada, by the way.
A couple of tidbits about Isaac. His HS team had 22 players and like a lot of prospects at small schools he played QB.
If I remember right, he said he made a big jump in speed from his first year at Hillsdale to his second.
His dad was a standout at Hillsdale too. I'm told he got his speed from his pops.
Glad to see that KJ is going to have someone to throw to. Still need a TE or two though.
Irrelevant question in the NEW College Football.

In normal situations yes but not with Transfer Portal guys …you bring them in to play immediately

Yes, but any discourse / better offer, and they are gone, the meaning behind my comment.

Will Mr. Teslaa enroll at UA for spring semester?

/**/