Just found out that there are scheduled to be three new bowl games in 2020-21.
The Los Angeles Bowl, scheduled for the Rams/Chargers new stadium, will pit the Pac-12 against Mountain West.
The Fenway Bowl, in Fenway Park, is ACC vs. American Athletic. And Fenway was once the home field of the Patriots, so it's seen football before.
And the Myrtle Beach Bowl, to be played in Coastal Carolina's newly expanded stadium in Conway, SC. I've driven by the stadium project on the way to my son's house and it's actually a decent, if smallish, stadium (21K capacity, double decked).It will have tie-ins with C-USA, Sun Belt and Mid-American conferences.
Gas will like this. Coastal's stadium has teal-colored turf.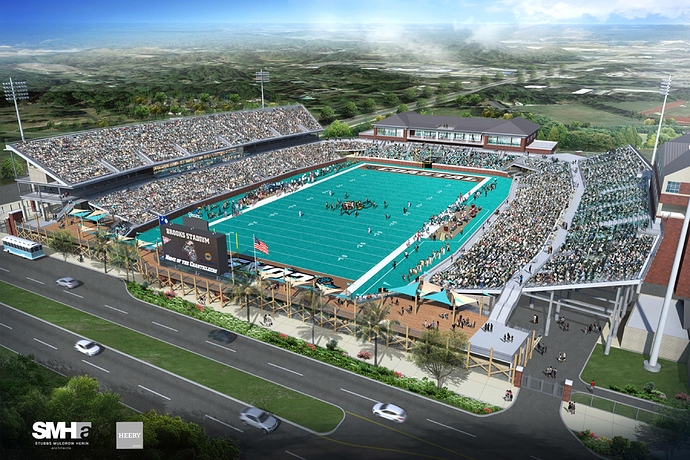 The SEC bowl lineup is also changing. Shreveport is going away (it will still be played but not with SEC teams). Belk in Charlotte remains but will alternate every other year with Las Vegas. Shreveport is being replaced by the Gasparilla Bowl in Tampa. Citrus, Outback, Gator, Texas, Liberty, Nashville and Birmingham remain as SEC bowls.