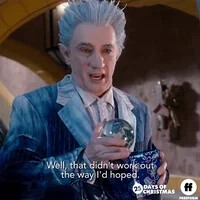 I respect the decision. I appreciate an AD that's patient.
They've been in most games.
He's probably still their best hope to become an upper tier Big X team. Right now it's really hard for Nebraska to convince great high school players in Texas and Florida that Lincoln is a better place to play college football than a large number of southern teams as well as many schools in the Big X.
Agree. I mean, if they get rid of Frost, who could they possibly get anyway?
I always thought Nebraska over-achieved. It was the only school in a small state–much like Arkansas that could dominate in-state. It also benefitted from outsized influence in Iowa and reasonably close recruiting areas around Kansas City. But it had only one always tough game during the season, Oklahoma. With a few exceptions the Big 8 was mostly the Big 2. Once the Big 8 became the Big 12 with the inevitable Texas domination (in influence if not in on-the-field superiority), it had to recruit to that cold desolate place & started losing to other big programs. They were fortunate to have two top-tier coaches for years, Bob Devaney & Tom Osborne.
Once it went to the BIG, it fell below Ohio St & Michigan in the pecking order. I'm not sure it can ever regain what it once was–one of the top 5-6 programs in the country year in & year out.
You pay 3-5 mil, you'll find a good coach. I think the hiring of Sam has shown ADs you don't have to go for a coordinator or a sexy hire. Texas Tech hiring a Baylor assistant is another opportunity to show non-coordinators can be good head coaches.
Yes. My point is, I think they have a "good coach" , especially one that understands how to get it done at Nebraska. So, if not Frost, who?
I'm not saying he's the right coach or not. Only time will tell. I just admire an AD giving a coach 4-5 years that coaches in the past usually got. I understand some coaches show incompetence and it's obvious they shouldn't get 4-5 years.
Noteworthy and probably smart on the AD's part. Nebraska is playing in a much deeper pool than the Big8. Frost has won before and you have to know he is 100% Husker. Patience may prove to be a winner. Starting over wouldn't likely improve the odds of improvement.
Nebraska is a low population state like Arkansas. Both programs share many similarities. Once a National power led by a coaching icon and struggling to return to prominence. Both schools face similar obstacles to this return. These situations call for patience which is in very short supply in college football.
I hope both schools can get it done.
And he promptly fired all offensive assistants except one (TE coach). A friend who is a Huskers fan thinks that was a condition of Frost staying.
Definitely.
He has another year. He better produce.
That sounds like a letter so he can keep recruiting. Nothing like a hot seat to burn up recruiting opportunities in my opine.
Seems like he'll be fired early next season after an embarassing loss.
Ala Clay Helton.
He gone.

Gonna be tough to find coaches that want to enter that mess

It seems that during the heyday of Nebraska football, even with scholarship limits, there was some kind of process where in-state kids were eligible for some type of scholarship that seemingly was instrumental in taking linemen and developing them over five years. If this was the case, then the quota of scholarship could be used for studs and skill position players, particularly from out of state.

They had a great walkon program and played mostly 5th year redshirts who were often instate walkons on a very good Oline. That will be hard to do these days.

I have a lot of friends who are very loyal to N including our closet neighbors (he pole vaulted for them). They are so much like us. Support seems to be there regardless.

Frost took a $1 million pay cut and a bunch of his assistants are getting whacked.

If Nebraska had had to depend on in-state kids they never would have done what they did under Devaney and Osborne. They developed linemen through their walk-on program and went far and wide for speed (Tommie Frazier from Florida, Mike Rozier from New Jersey, Roger Craig from Iowa, etc).

/**/